It's that time of year again, time to reflect and celebrate achievements, but also look at things I wish I had done better or differently.
Career
At the start of 2022 I was a Senior DevOps Advocate at Octopus Deploy.  I was knee deep in learning about the DevOps community, where I could help and where I could learn.  And that enthusiasm was rewarded when I was promoted to Lead DevOps Advocate at Octopus.
During this year I was really honoured to become a member of programs and recognised for my community contributions.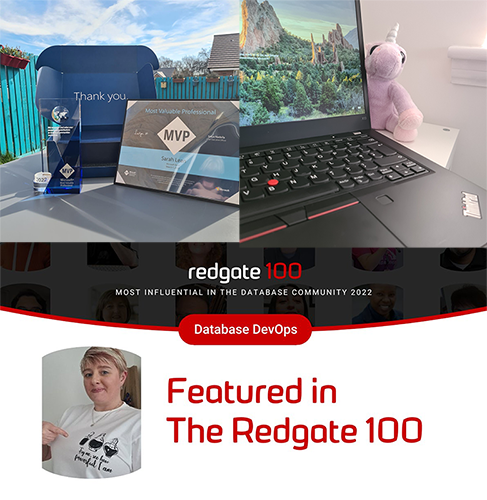 In April 2022, I was awarded the Microsoft MVP award. It was truly a great honour to receive this award and recognised for all the community work I have done over the years.
August 2022 saw another program recognise the enthusiasm and passion I have for the Lenovo ThinkPad laptops and was invited to become a Lenovo INsider.  
The Redgate 100 was released in September 2022 and I was included in this list of IT professionals for their community work and expertise.
October 2022 saw me invited to join the GitKraken Ambassador program.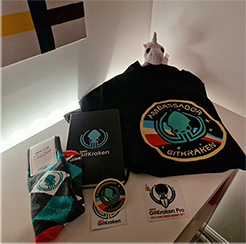 The biggest change in my career came in November though, I re-joined Microsoft!
Throughout the year I had started to miss talking to customers directly, hearing their challenges, trying to solve them and guide them. And realised I need to change jobs again.
Advocacy over the last 3 years has given me a wealth of knowledge, experiences and adventures.  But that job, that sector has massively changed. And for me it's time to get back to my roots, consultancy.
So, I am back at Microsoft as a Cloud Solution Architect and loving the challenge and familiarity of the team I am in.  I am truly happy and loving my job!
Blogging
It's funny looking back at the previous "year in review" blogs and reading what I did.  In 2021 I wrote over 170 blogs! That's madness, I can't believe I did that!
This year I wrote 70+ blogs.  Less, but by no means less quality.  In fact, I've been more strategic about the blogs I have written and thought more about making them valuable.  This decision was driven by the things I learnt in Dom Kent's "How To Write Blog Posts That Get 500,000 Views" course.  
And it's paid off, I've seen a growth in visits to my blog and it's become a really valuable property for me to get noticed and start other conversations.
I've also started syndicating my blog posts over on Medium, Dev.To and The Ops Community.   This has helped me reach more people as well as have the opportunity to write different types of posts and meet new people.
Most visited blog posts in 2022
It's always good to look at the statistics and see which blog posts have been the most popular over the course of the year.  It's interesting to see the comparison from last year's top 10, only one post from last year has made it into this year's top 10!
Video
I started properly investing in my YouTube channel back in 2019, it was something I started to get more comfortable talking to the camera.   I initially started by doing a weekly update with lots of news and thoughts around what was happening in the IT industry.
Last December I stopped doing the weekly updates though.  There have been times when I've thought about starting them up again but I'm not sure.
Instead, I have started doing videos answering questions or summarising large events and the news from them.
The one thing I have shared this year regarding my channel is that it isn't monetized.  Everything you see on my channel is done in my spare time and at my own expense and I receive no payment for those videos.  I don't earn money from YouTube, which means every like, every comment, every subscriber, every share means the world to me.
Most viewed videos in 2022
There is a nice, interesting mix of videos from my YouTube channel that have made the top ten.
Speaking
The number of speaking engagements I have delivered this year has massively gone down from previous years.  But there have been some really interesting events in the mix and a big milestone as well!
I've been able to get back in person at several events in Scotland and also in England.  It was a real privilege to be able to get back in person and deliver some sessions at Microsoft Ignite again.
As I alluded to this year saw me reach a big milestone, I delivered my 100th talk at a user group or conference! Never in my wildest dream back in 2017 when I started delivering sessions at conferences did, I imagine I would reach my 100th presentation.
It's been great fun delivering sessions to so many amazing audiences and I look forward to trying to get to some conferences in 2023.
If you'd like me to speak at your event, do get in touch.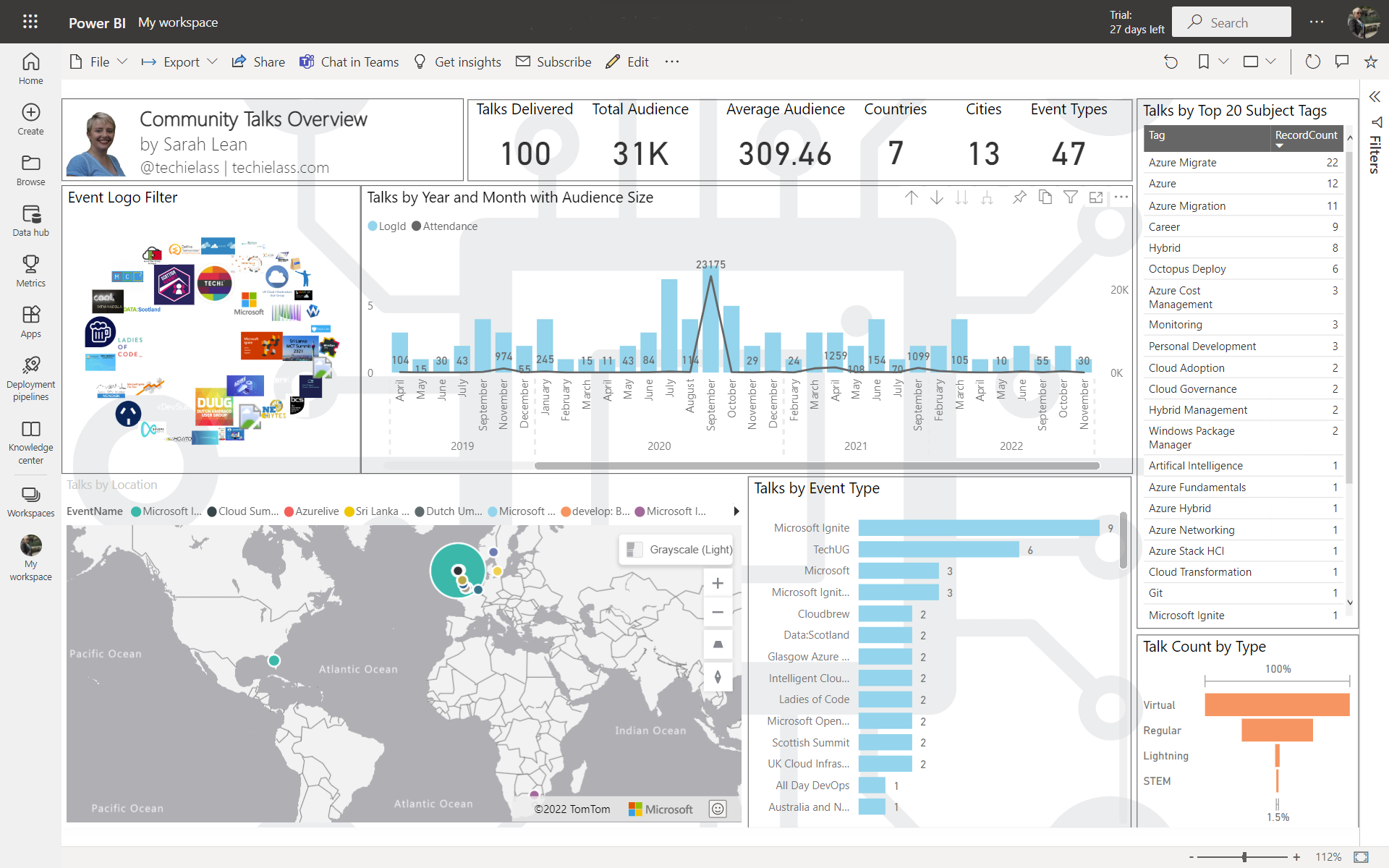 Certifications
I am a big fan of certifications, I've been studying and sitting exams for work for a number of years now.  For me they've really been valuable both to my knowledge and my career progression.
I try to keep current with them and this year I added three Microsoft certifications to my collection.
The AZ-400 and AZ-500 certifications were ones I had attempted back in 2020 and never passed, so getting them this time around was a high point for me.
The Az-104 exam was one I used to hold but let it expire, so it was also good to get that one back into the list of achievements.
Glasgow Azure User Group
This is the fifth year the Glasgow Azure User Group has been running and we've been back in person for our meetups.
It's been great being back in person again and having the chance to meet lots of familiar and new faces.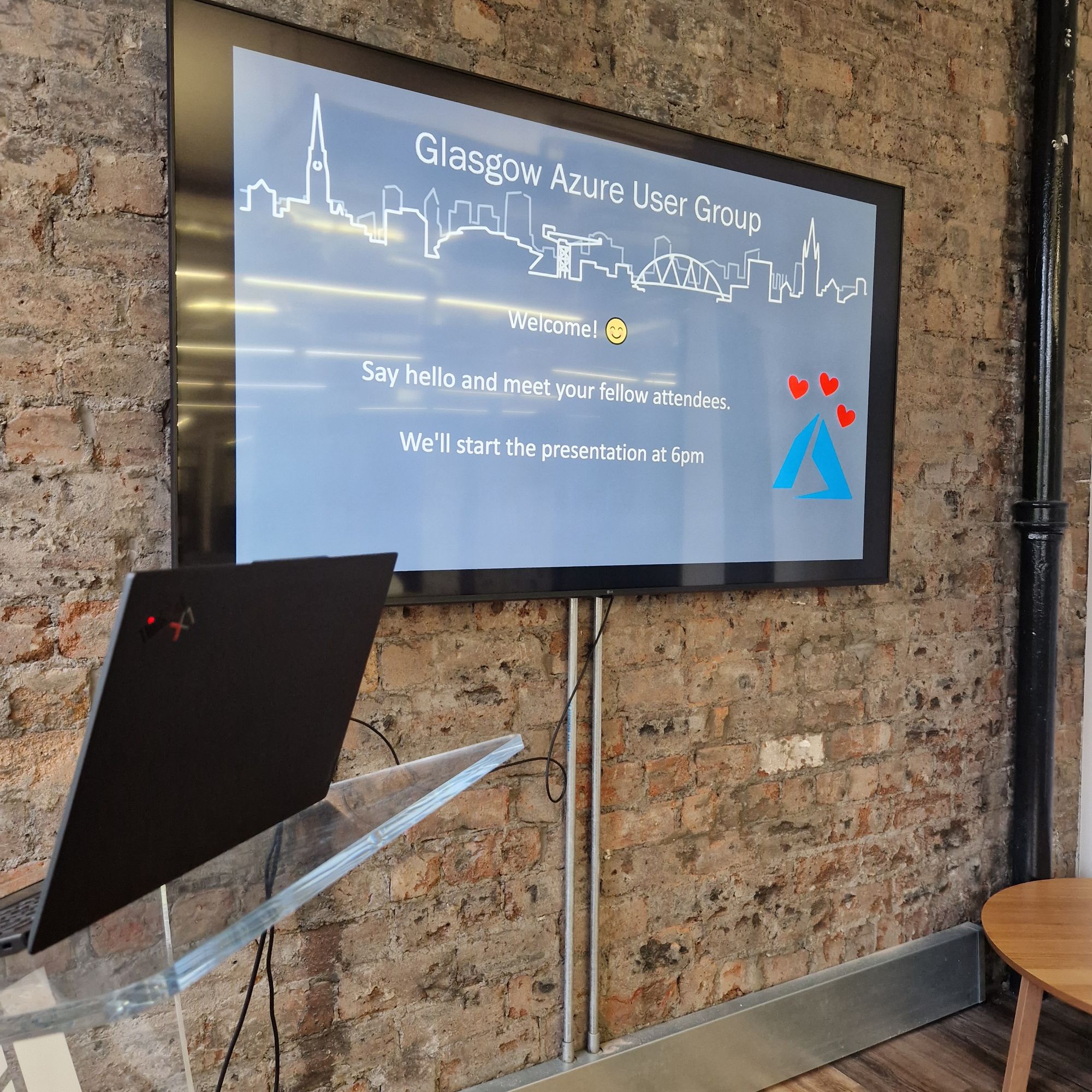 There have been some changes in how we run the events to suit people's changed habits and needs.
I'm grateful to the community that supports the events and continues to grow.  Do come along to a meetup if you can.
Social Media
Social media has become a confusing medium.  An all-consuming medium. A medium with lots of positives and also one with negatives.
I have accounts on:
We've seen Twitter imploded over the last few months and lots of folk abandon the platform. And I personally have stopped enjoying it the same as I used to.  I rarely see the content I want on it anymore.  And I've also received some really negative nasty attention.
Social media has definitely helped me over the last few years, given opportunities in my career, met some amazing people and also learnt a lot.  I hope in 2023 things are much more positive and we can all get back to being the amazing community that I found a number of years ago.
2022 has been a year of challenges, changes and adventures, here's to whatever 2023 brings!