The Redgate 100
I have been featured in the Redgate 100 - the most influential in the database community in 2022.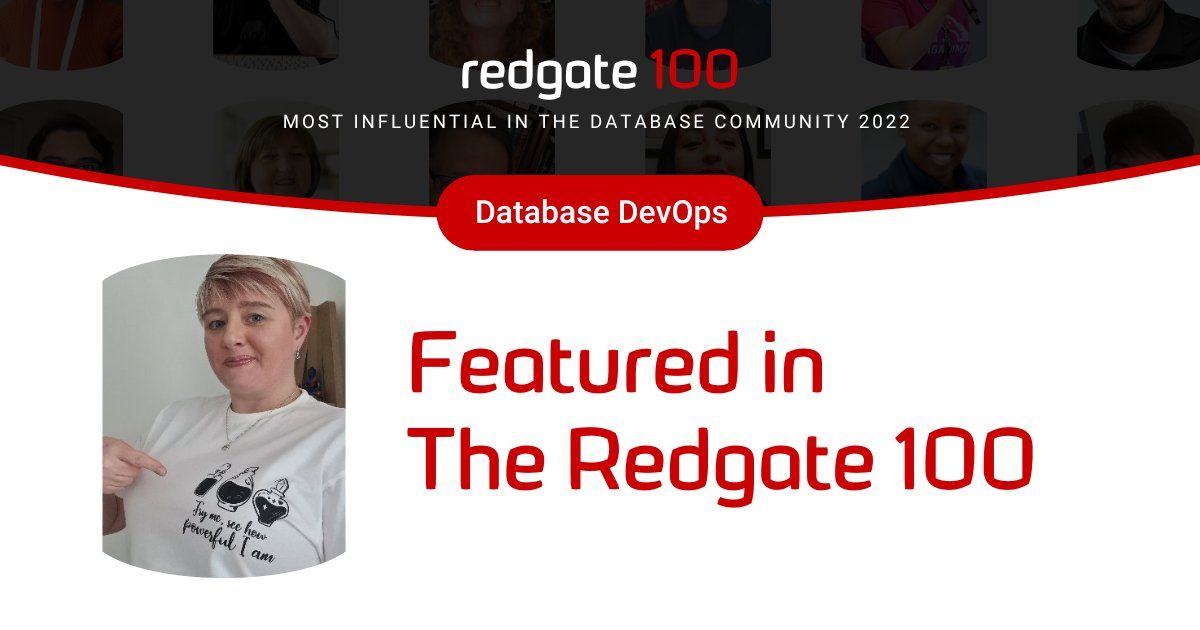 It was a lovely surprise to receive notification from Redgate that I had been included in The Redgate 100 today.

The Redgate 100 is a list recognising the work and perspectives from people within the IT community.  It is a list of top experts and influencers across 9 subcategories.
It really is an honour to be included on this list alongside people such as Gwen Shapira, Troy Hunt, Kimberly L. Tripp, Donovan Brown, Rick Claus, Kellyn Pot'Vin-Gorman, and Brent Ozar.
These types of lists are always subjective, but Redgate have been clear to explain how they selected the folk include:
The Redgate 100 was created by measuring the online topical influence and authority of individuals, based on how often they are referenced in association with topics around data and databases on social media like Twitter, Instagram, Facebook and YouTube, as well as forums, blogs, and news sites. These calculations also took into account the individual's resonance with their audience, their relevance to the topics, and their reach in terms of the number of their followers.
22 people on the list are leads or co-leads of data community groups and meetups, and 13 are involved in Women in Technology (WIT) initiatives.
As I said it's a real honour to be included on the list and recognised for my technical knowledge and work within the community.
Thank you Redgate!