Starting and Running a User Group
Join me as I look at what it takes to start and run a user group community.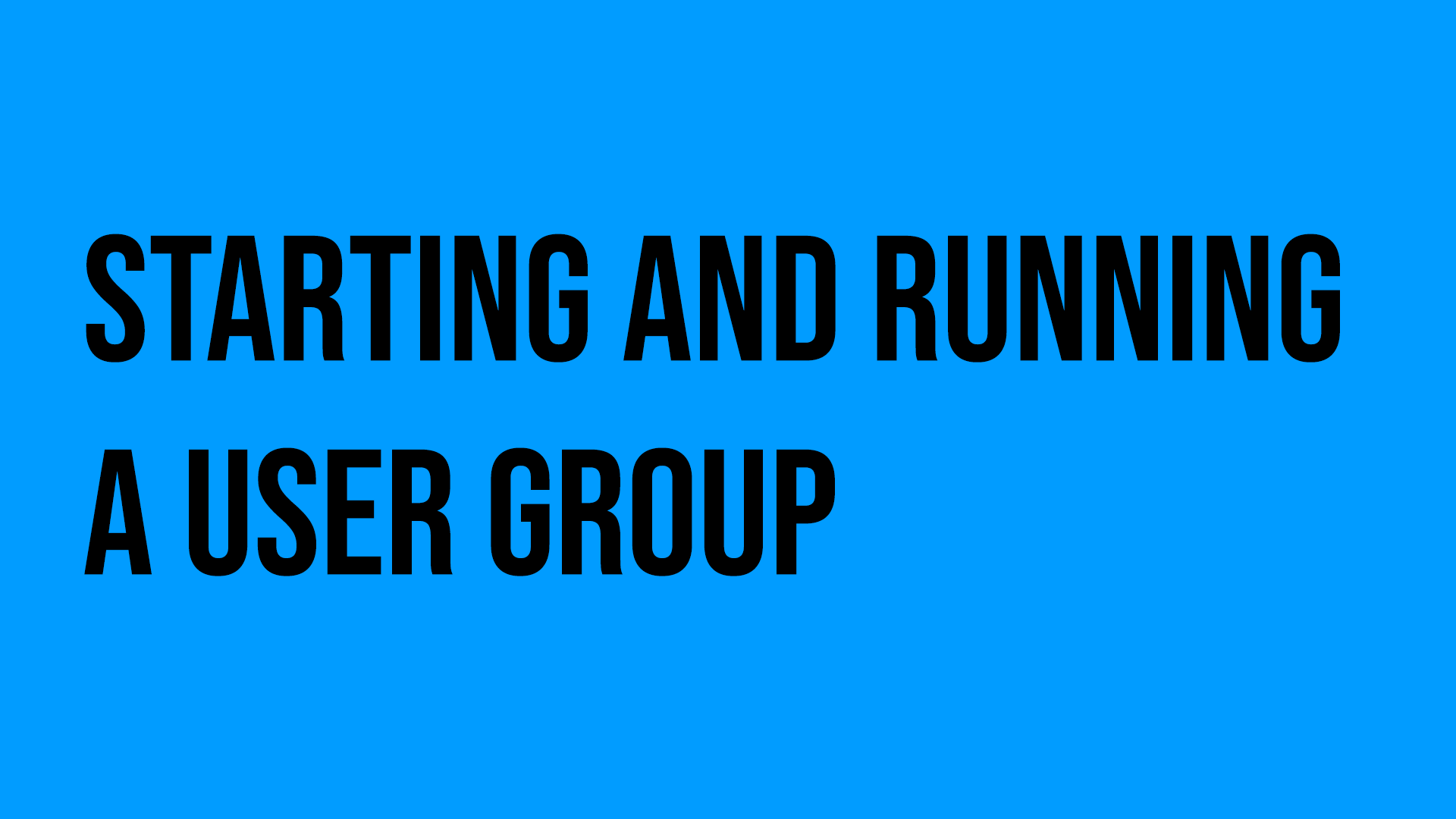 On the 29th May 2020, the Glasgow Azure User Group celebrated it's third year of running.  I have to say when I first had the idea about setting up a user group, I never thought it would take me on the personal and professional journey that it has.  I can't thank certain people and organisations enough for backing my idea and growing the community the way it has evolved.
When I started the group, there was only one other Azure focussed user group in the UK and it's great to see there are now about 12 or 13 groups that I know of now in the UK.  A lot of people both in the UK and throughout Europe have asked me to help them start a user group and share my learnings and insights.  And to mark the three year anniversary I wanted to share some of my thoughts.  So for anyone looking to start a community, Azure focussed or not, here are my thoughts on what it takes to start and run a successful user group.
Setting Up
When I had the idea of the user group and had spoke to some people to confirm it was a good idea and something the thought was a good idea.  I set about starting to come up with a name, I went with Glasgow Azure User Group, which has given us a funny acronym, GAUG, but I notice a lot of other user groups have followed this naming convention. 😉
Registering a domain name and coming up with the logo were next. I tried my hand at logo design and pulled something together, we've since changed that logo design but it is key to have something you can build the group's brand around and also something that works well on stickers, or banners or t-shirts.  I'm not suggesting that you start with all of that but certainly it is something to think about in the long term, being mindful of where you want to the group to go and what you want it to achieve and become.
I also set up a Microsoft 365 tenant for email and file storage, keeping the user groups communication and files separate from my own or my work.  There is a cost associated with this and that can be a barrier for a lot of new groups, but it has been key to helping us to organise the admin side of the user group.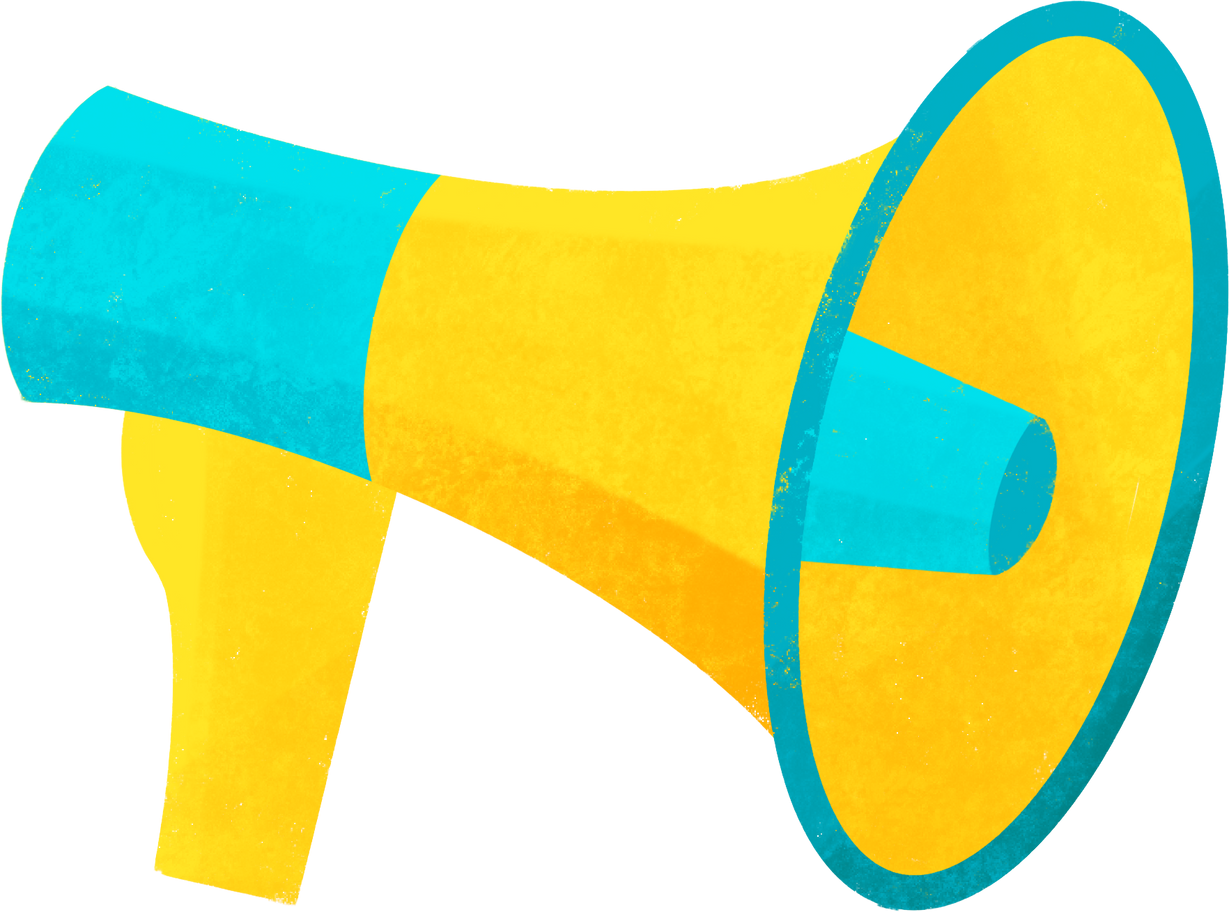 Spreading the News
This is probably the part that takes the most time and requires the most work of running a user group.  Spreading the word about the group, the events, getting interaction, takes time and effort.  It definitely doesn't happen overnight, so don't be discouraged if you don't see any traction immediately.
I use a bunch of platforms to help spread the word about the group and the events that we run.
Twitter
Twitter is where I get a lot of engagement, so I'd highly recommend that you set one up, find the hashtags and influencers within your community and leverage those to spread the word.  True investment in the social media platform can see great growth, I've kept a loose note of our interaction.  At the end of 2017, we had 139 Twitter followers, by the end of 2018 we had 329 and at the end of 2019 we had over 500.
Although we don't see everyone from our Twitter follower list attend our groups, we have a great community that share and like our posts which helps to grow the awareness of the group.  We also leverage our speakers profiles and connections, we tag them in posts about their upcoming sessions, which again increases the awareness of the group to new people.
Facebook
The group also has a Facebook, which again helps us spread the word.  However, we've had limited success here.  But it's still a platform I keep alive and post on about events etc.  It helps with the "search engine juice" and means our group gets more visibility overall.
LinkedIn
Making use of LinkedIn is something that I have tried to do, but get mixed results.  We have a group and also a "company page". We do get a few new members via these methods, but neither get a lot of interaction.  Again I have them there to increase the "search engine juice" and also to ensure we access a consistent social media tag across all the platforms.
Website
Setting up a website for the group was a no brainer when I started.  Our website is not the most glamourous and is a basic website, but it serves a platform where we can share the group's mission, code of conduct, event schedule and sponsor information.  Again it helps to grease the "search engine juices" to increase our audience and make sure people know about us if they are searching for a user group.
We've had many redesigns of the website since it's first iteration, but we keep costs down low by hosting the source code within GitHub and use a free Azure Static Web plan for the delivery platform.
Newsletter
When I started the user group up as well, I also created a newsletter via Mailchimp.  I'll be honest here, I didn't have a clear idea of why I wanted to have a newsletter, but I thought it would be another great way of talking and communicating with the community.  The newsletter has grown. We've got over 160 subscribers there, and I do see a lot of engagement from people via it.  Not everyone interacts within social media platforms, so although running the newsletter can take a lot of time, I still do it.
Speakers
Finding speakers, is something, touch wood is something that I have never really had an issue finding.  There has always been a line of great volunteers or people I know I can reach out to ask to present.  
Lining up speakers and the topics is something I that do from two angles. I take feedback from the community around what they want to hear about, and I also look for topics that I see are popular through the customer interactions I have through my day job.  
It's a balancing act getting the right content at the meetups and I probably haven't always got it right, but I certainly try my best.   I've always tried to encourage new speakers as well, user groups are great friendly encouraging communities and I started my public speaking career at a user group and would recommend it to anyone.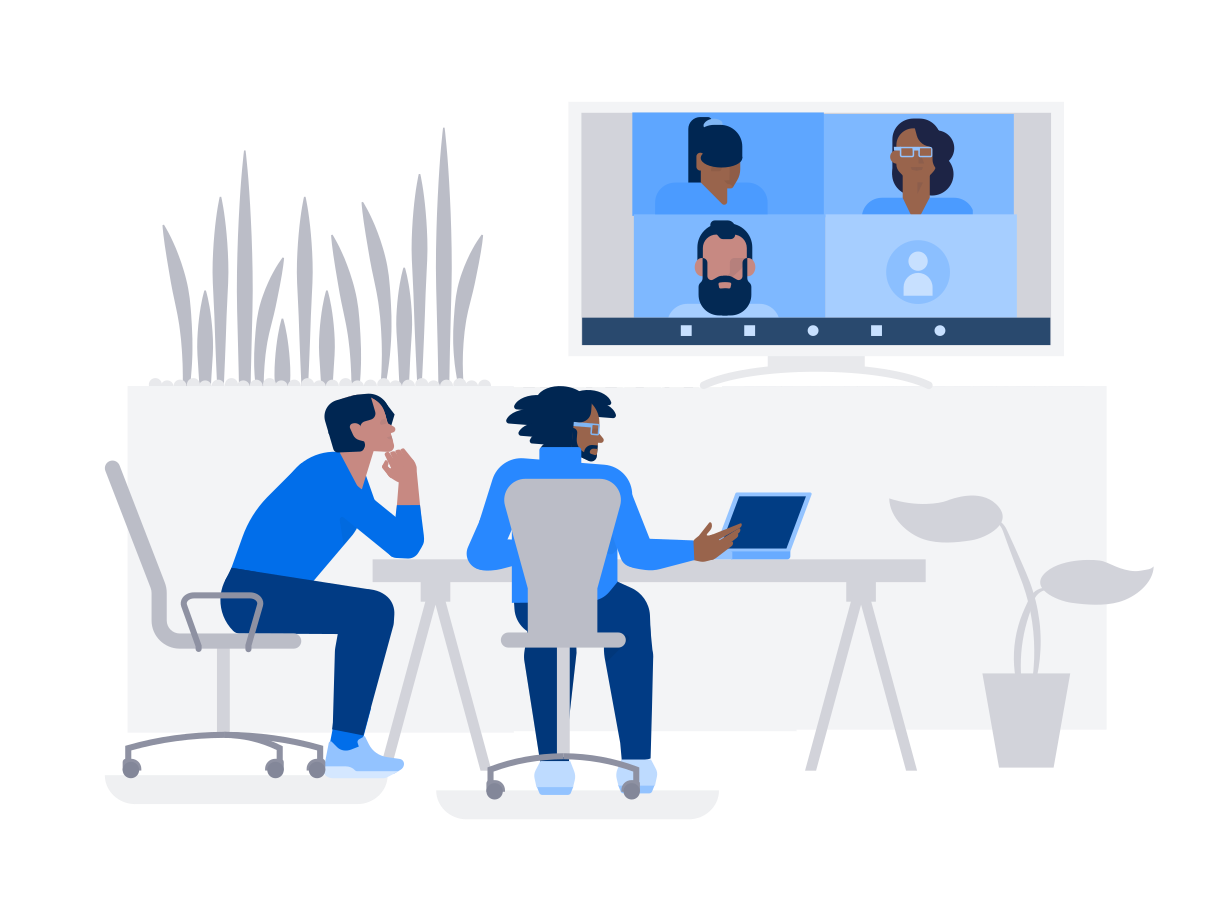 Venue
I know that some user groups operate completely remotely and don't host in person events, but we went with the option of hosting in person events.  So I had to find a venue, I found a local recruitment company Hays that were interested in supporting the group and providing the venue, as well as food and drink.
Having a venue that was easy to access out of hours as well as close to transport links has been important to us to help enable attendees reach the venue and also get home quickly and safely after the event.
Financial Support
The things that you need help with when running a user group are things like venue cost and food and drink costs.  
There are other things, such as email, website hosting, stickers, etc that could also need support however, they are optional and are not something you necessary need when you start.  
Organisations aren't necessarily going to support you without something back in return, a user group gives organisations additional marketing, our website and newsletters advertise our sponsors.  And we highlight them at our events before and after the event.  We also encourage our sponsors to send representatives to our events so they can interact with attendees in person as well.  So they have opportunity to increase their network of contacts, but we always ask that they don't spam our attendees and we never give out attendees information directly to our sponsors.
Tickets
Most, if not all user groups run free of charge for attendees, but that's certainly how we run the Glasgow Azure Group.  We have found that we still need to make tickets available for attendees, for several reasons:
To make sure you don't overfill your venue (fire hazards etc)
Make sure you know how much food/drink to get in
Keep attendees up to date with any changes, or access information to the venue etc
When I first setup the user group, I opened to go with Eventbrite as our ticketing platform, because of it's zero cost.
Lots of meetup groups choose Meetup as their platform, but it can be expensive.
Through support from Microsoft, we know have our group advertised across Meetup and Eventbrite.  This does add some complexity to the ticketing, but we've found that being on both platforms allows us to expand our reach.
When we create tickets we try to collect as little personal information as possible but we also try to capture information such as allergies for food/drink etc.
Running a user group
Running a user group is a lot of work, a lot of people assume it's just a couple hours of your time but it isn't.  A lot of effort and time goes in behind the scenes to keep the user group running and make it successful.  It's the one thing I tell everyone, this is a big commitment and people need to be aware of that.
Planning a head can be a big time saver, in December I start to plan the year ahead, I get the dates for the next year's meetups in the diaries.  So our venue host can plan ahead and I can know when meetups are happening so I can ensure I am in Glasgow for that evening.  We have a fairly consistent schedule, the last Wednesday of every second month is the date we always try to aim for.  I think December is the only one we vary that with.

I put time in my diary to do some of the administrative tasks, and I try to automate things where I can.  A lot of my social media interactions are scheduled using a scheduling tool. This means I am leveraging those platforms to the best of my abilities. And I am avoiding trying to do things at the last minute and miss an opportunity to grow the group.
There is never enough time for what I would like to do and achieve, having a co-organiser can help but everyone needs to be bought into helping and committing time otherwise it doesn't work.
Working with Others
Within Glasgow there are a lot of other user groups that operate, both technical and non technical.  So when I was starting the user group I was mindful of those groups and tried to some research on their schedule and meeting cadence.  Over the years we've collaborated with the other "Microsoft centric" groups, such as the Glasgow Data User Group and Scottish SharePoint & O365 User Group.  We've ran joint events and brought the communities together, which always sees each group gaining new members.
Final Thoughts
Despite being a large time commitment and at times a stressful experience, I wouldn't change starting the group and running it.  I've had a lot of great experiences and met some fantastic people and have loved it all.  I'd certainly encourage people to get involved with a user group, either as an attendee, speaking, helping to co organise or organising an event, all of those things will stretch you and give you new skills and experiences.