Speaking at MSCUG Manchester July 2018
Recently I spoke at MSCUG in Manchester about Azure Cost Management.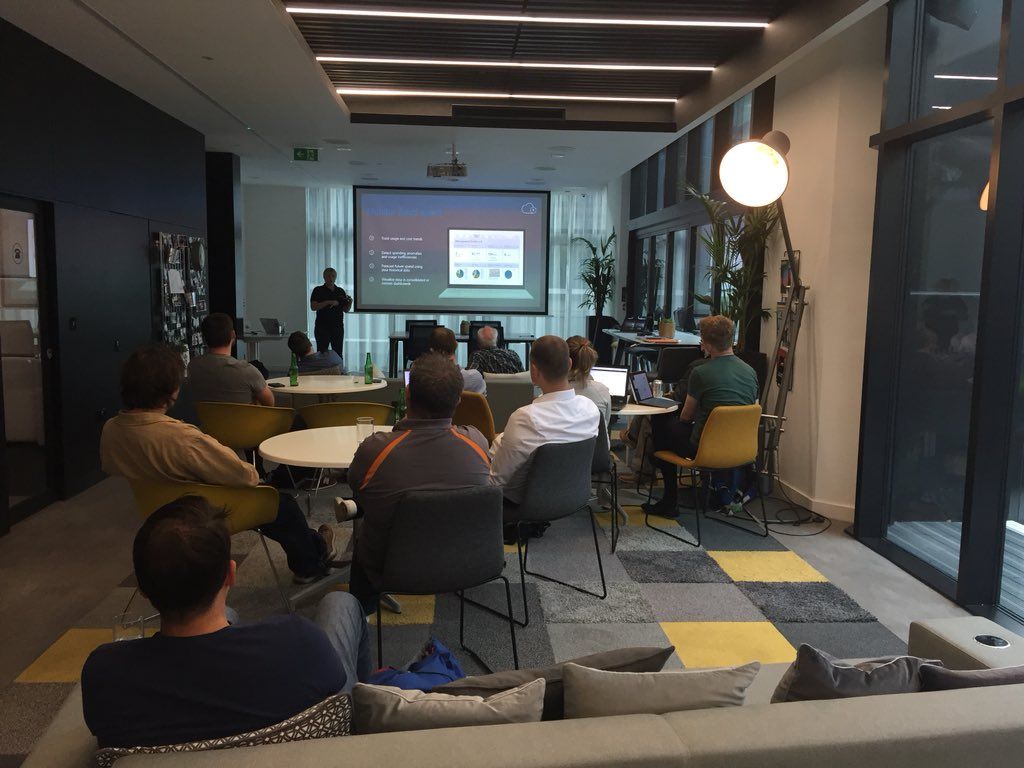 MSCUG Manchester
I had the pleasure of speaking at the July meeting of the Manchester Microsoft Cloud User Group (MSCUG).  This user group spans three different locations, Birmingham, Manchester and London.  They cover a variety of topics, Microsoft 365, Dynamics, Azure, etc. I was one of three speakers at the event, I was covering off "Azure Cost Management by Cloudyn".  The other speakers were covering off "Migrating from Skype for Business to Microsoft Teams" and "Delivering Customer Self Service solutions with Dynamics 365", so a wide variety of topics were on offer for the attendees.
Venue
The meetup is held in the relatively new NEO building on Charlotte Street in the Manchester City center area.   On the 1st floor, there is a nice lounge area for such meetups and it has a roof terrace space as well which can be used for meetups or meetings.  This is the building that Microsoft also have their office in.
Session
Azure Cost Management by Cloudyn maybe isn't the sexiest or very technical but it something that we need to deal with in a Cloud world to understand what we are spending, where we are spending it and keep an eye on spend versus budget. Hopefully, during my presentation, I covered over the key points of what Azure Cost Management can deliver to your organisation and gave some useful pointers that I've come across during my time working with it. The event was streamed live via Microsoft Teams and a recording is available at http://bit.ly/2LRRF1w, my session starts around 32minutes.
Feedback
A huge thank you to those that took the time to give me some feedback via the Smilr app, your feedback can help improve my presentations in the future.
Slide Deck
If you would like a copy of my slide deck, I've uploaded it to a GitHub repository, you can find it https://github.com/weeyin83/Presentations/tree/master/2018/MSCUG_Manchester_July
Overview
Thank you to everyone that attended, and thank you to Martin Boam for organising the meetup.  It was great to interact with the Manchester community and I hope to be back again.  If you have any questions please feel free to reach out to me via Twitter @TechieLass