Earlier this year I reached out to the community via Twitter saying I'd love to be be a guest on podcasts and some folk reached out and some of the interviews I'd done are now live and available to listen to.
TechStringy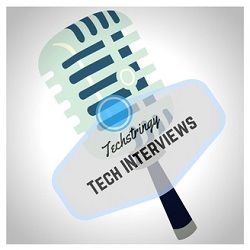 Back in February I sat down with Paul Stringfellow, who is the Technical Director of an UK based IT consultancy firm, Gardner Systems. He is also part of the NetApp A team and a Veeam Vanguard. He is the founder of The Tech Interviews Podcast series and I appeared in episode 90.
In the episode Paul and I talked about Data center transformations, best practices and tooling you should consider. As well as talking about some of the cultural changes you need to under go within an organisation that people often forget about.
You can tune into the episode on Soundcloud here
Microsoft Cloud IT Pro Podcast

I did another interview in February with the team behind the Microsoft Cloud IT Pro Podcast, Scott Hoag and Ben Stegink. The guys mostly work within the Office 365 space but their podcast covers anything that relates to IT Pros.
It was great chatting to them for episode 114 of their podcast about Azure and Governance. We covered off Azure Cost Management, Azure Policy and Azure Blueprints, so we managed to squish a lot of information into the episode!
Make sure you listen into the episode here
Podcast Interviews
I am always looking for the chance to meet new people and talk about IT so if you have a podcast show and would like me to be a guest please let me know as I'd love to. You can reach out to me via Twitter @Techielass or you can fill in this form and I'll get back to you!