Lisa at the Edge Podcast Interview
I recently appeared on the Lisa at the Edge podcast.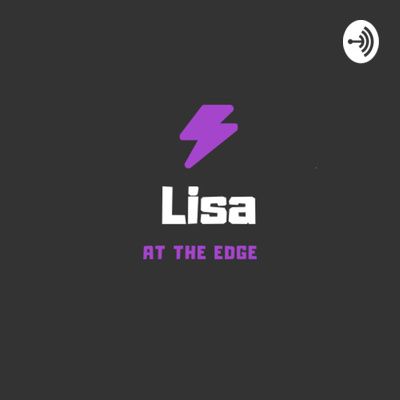 I've had the pleasure of knowing Lisa for a while now. We've never worked together but we've connected through various different tech communities and mutual friends. She's been talking about blogging and starting a podcast for a while now and earlier this year we did have a chat where I encouraged her to give it a go and thankfully she's found time during this current COVID 19 lockdown to dig into the blogging and podcasting world.
Lisa at the Edge
She's entitled her podcast show "Lisa at the Edge" as she is a big enthusiast of the hybrid cloud strategy and the Azure Stack products. 😀 She reached out to me early April and asked if I would be a guest on the show and I jumped at the chance to have a chat with her and support her new venture.
I appeared on episode four and Lisa and I chatted about the Glasgow Azure User Group, my STEM activities, the current lockdown and our feelings on Women in Tech events. It was a great wee chat and I really enjoyed it.
You can have a listen on Breaker, Google Podcasts, Overcast, Pocket Casts, Radio Public or Spotify. Her show is also available as an RSS feed if you want to subscribe and grab the new episodes as they are released.
Podcast Guest
If you have a podcast show, I'd love to be a guest, just reach out to me on Twitter and we can get it arranged. 😀