Lenovo ThinkPad X13 (Gen1) Review
Join me as I look at the Lenovo ThinkPad X13 (Gen1) and share my thoughts.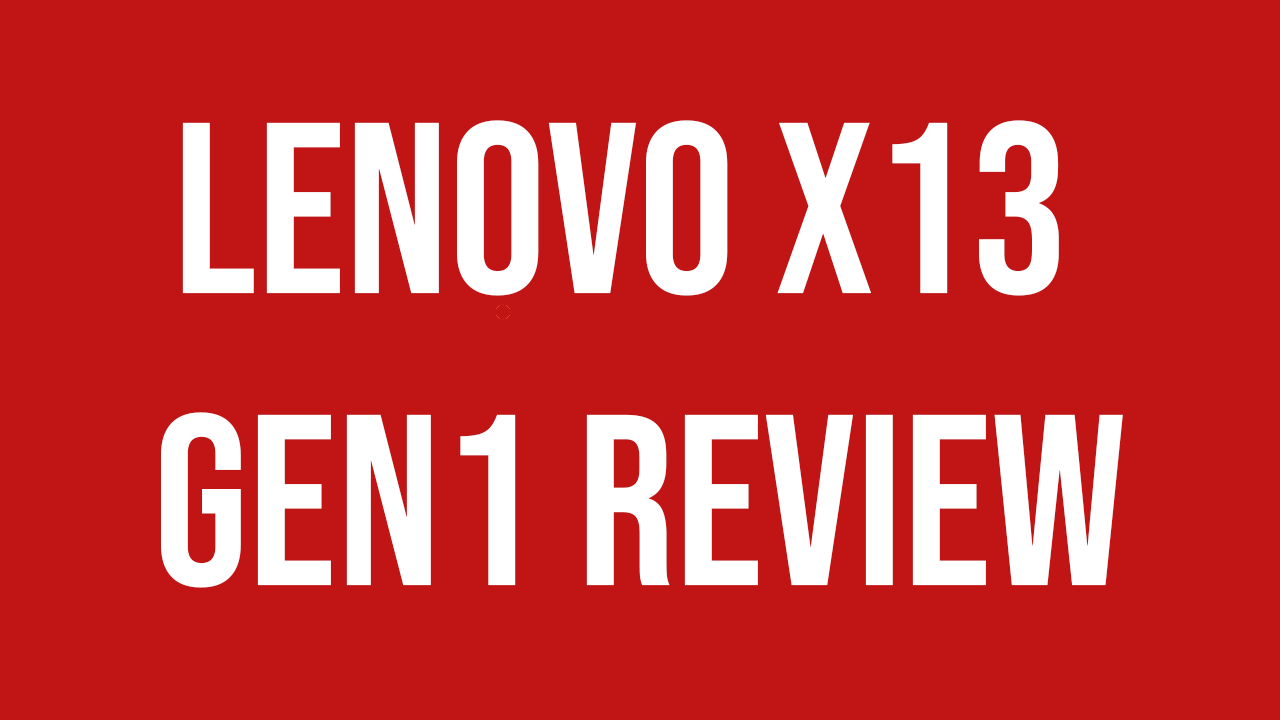 I was in need of a laptop back in November last year that would be lightweight but powerful. Over the years I've had all sorts of laptops, HP, Dell, Surface, Fujitsu... and all of them have had their pros and cons.
This time around I started my research with a brand I had never personally used Lenovo.  I was focussing specifically on the ThinkPad range.  Everyone raves about the ThinkPad range of laptops and how great they are and I wanted to explore the range.
I started look on the Lenovo website but quickly realised the shortage of computer components a brand new laptop might not be the way to go if I wanted something soon.
Buying second half electronic equipment can be a risk and a challenge, but after much searching and watching I found myself a Lenovo ThinkPad X13 (Gen1) .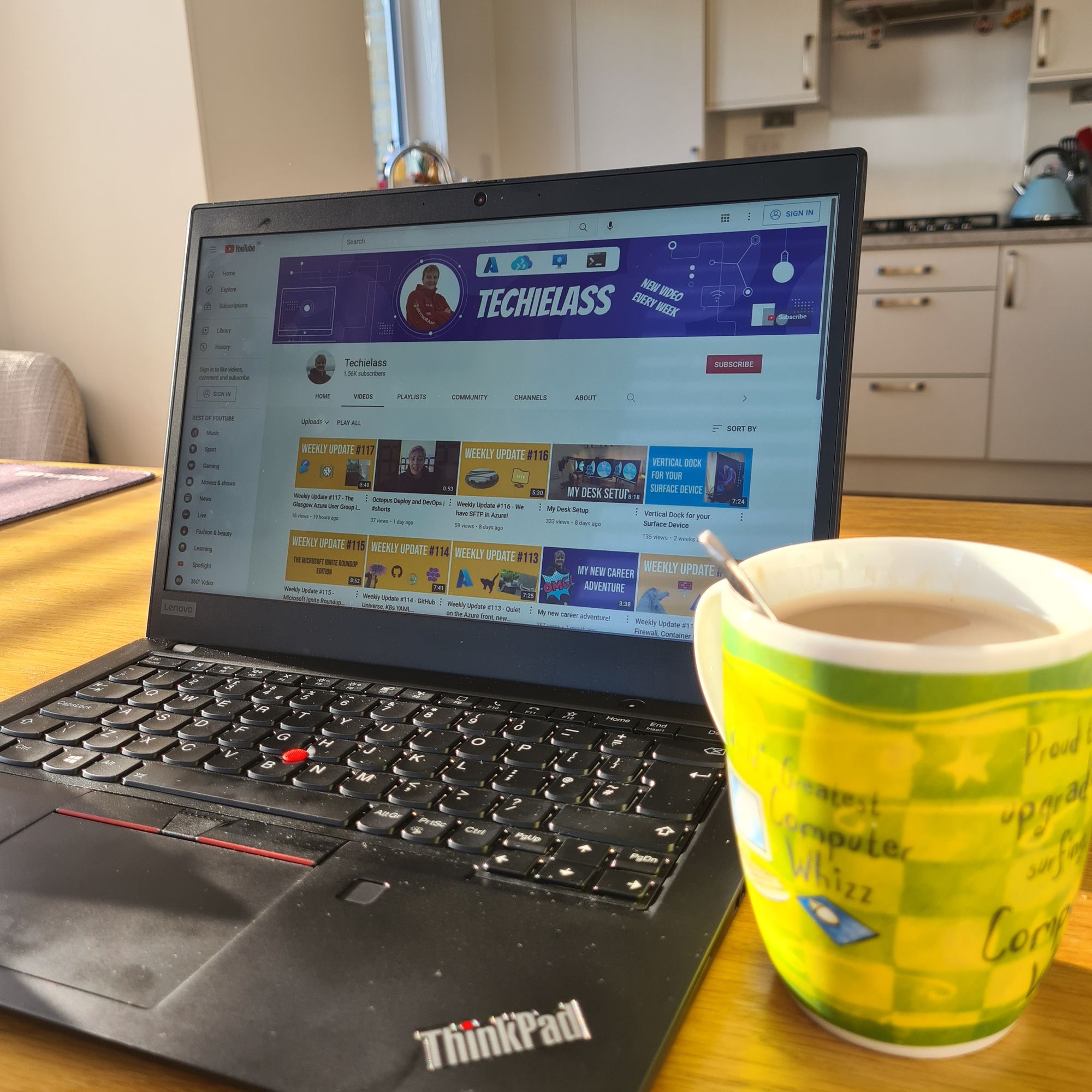 Tech Specs
Intel i5-10210U
16GB RAM
256GB SSD
1 x USB-C 3.2 port
1 x USB-C Gen2
2  x USB 3.2 Gen1
1 x HDMI
Portability
It weights 2.7lb or 1.22kg.  Which makes it great for carrying and for sitting it on your laptop.

It's versatile in using as well, great on a solid desk, or sitting on your laptop. The screen can move at a full 180 degree angle, so there is a lot of options to get the screen in a comfy position for working.
Build Quality
Lenovo are well known for their build quality.  For the engineering that goes into making the laptops and making them tough.
This little X13 is no exception.  It feels quality made.  It looks well build.
I've used some laptops in the past where the hinge on the screen feels flimsy and you have to be careful when opening the laptop and always feels like one opening away from breaking.  This is not the impression or feel I get from the Lenovo.
The keyboard also feels like a good sturdy unit. Again I've laptops that after awhile the keys become loose or wobbly, so far the Lenovo hasn't had that concern and it doesn't feel like it would be an issue.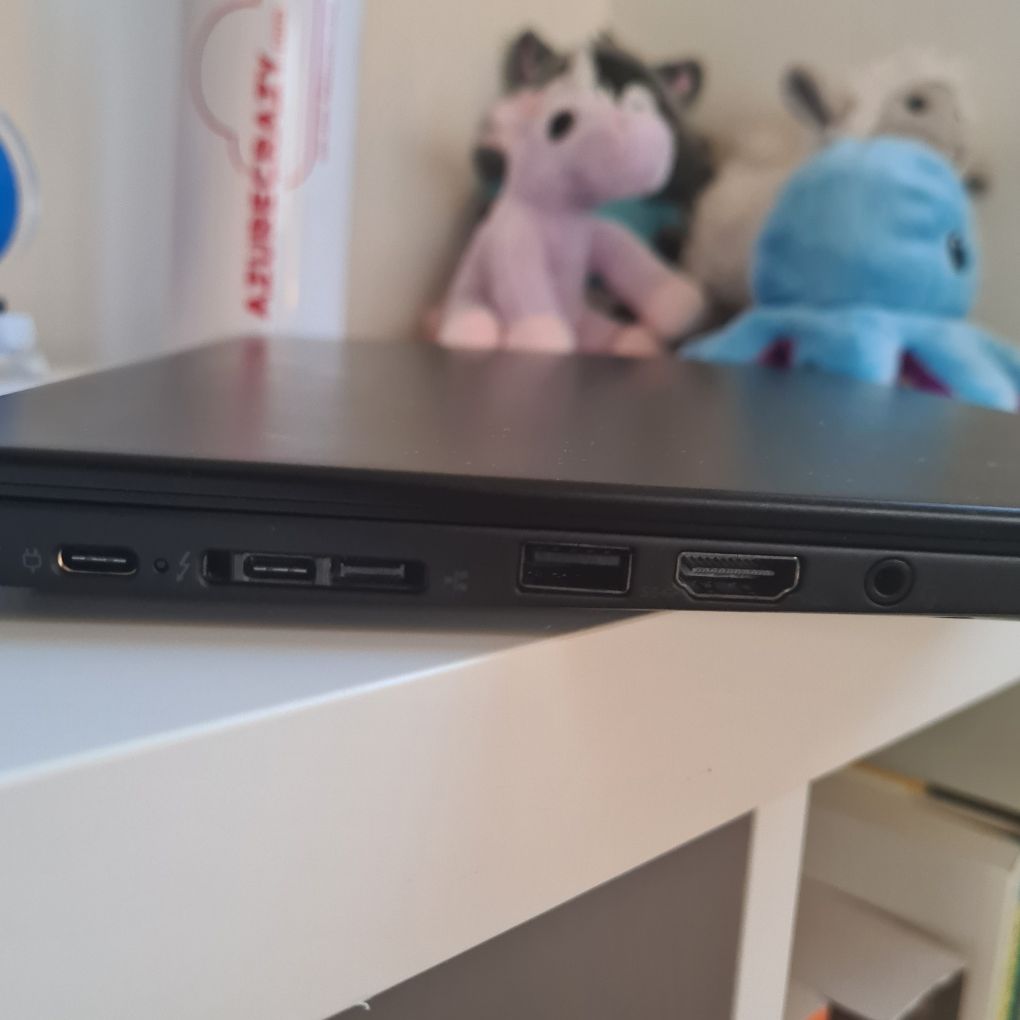 Battery Life
This laptop isn't my daily driver, so it's not thrown massive workloads or hours of work.  But it get used a lot at weekends and evenings and I've been massively impressed with the battery. It charges quickly and lasts a good amount of time.
I have no stats to back this up, but I felt the battery life was better before I installed enabled Hyper-V on the laptop.  I don't run any virtual machines on the machine, I so there is no load in that sense but since enabling it the battery seems to run down slower.  Could just be my perception, but I have considered disabling it to see if the battery improves.
Overall
Overall, I am massively pleased with this purchase. It's a great laptop that suits the needs I have for casual browsing, movie watching, blog writing or editing some scripts.  
If you can pick up a second hand one that hasn't seen too much abuse then this is a great laptop to have in your collection. 😉