Why You Should Join a User Group
Why I think joining a user group is available activity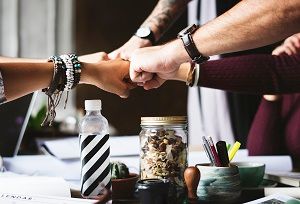 As we head into 2018 I thought a post covering the value of getting involved with your local community in the form of user groups would be appropriate.
5 reasons to get involved
5.  With the amount of product updates that Microsoft and other vendors are rolling out at a rapid rate, it is hard for us, as individuals, to keep track.  Getting involved with your local user groups helps you to keep up to date with the various different product updates.
4. You will get exposure to people from different industries.  You can not only expand your personal network but your professional one as well.  People talking and attending the meetings will help to give you an insight into other industries and how they implement technologies.  You should hopefully also get a change to understand the challenges faced by other companies/industries and how they've went about resolving them which will give you valuable insight into helping you deal with your own challenges.
3. User group meetings are run by volunteers, so generally their leaders tend to have a similar perspective to attendees.   They are better able to understand and plan talks that are of interest to the user group members.  Most user groups try to steer clear of vendor talks that are trying to sell you a product or service, although the occasional vendor talk will be in amongst the agenda this tends to be in order to facilitate sponsorship of the user groups.
2. Many user groups are able to call the resources of local experts and Microsoft Valued Professionals (MVPs) to help deliver talks.  Meaning as an attendee you have access to great content and the chance to meet these people in the flesh and add them to your address book.   Most user groups are very interactive as well, with Q&A sessions during and after talks so you can get the chance to grill them on some challenging problems you've been working on.
1. Networking is my final and top reason.  The people you get to meet and interactive with at user group meetings is the best reason to attend.  Making new personal and professional contacts is what keeps me attending and organizing user group meetings.  I'm grateful to have met so many new people this year and now count them as friends.  And all the people I have met are engaged, helpful, friendly and willing to share their knowledge on whatever it maybe.
User Group Suggestions
If my 5 reasons have got you intrigued here are some suggestions for user groups to attend:
As always reach out to me on Twitter under the handle @TechieLass if you have any questions or comments.