Why you should create a Microsoft Learn Profile
Let's take a look at why you should create a profile on Microsoft Learn!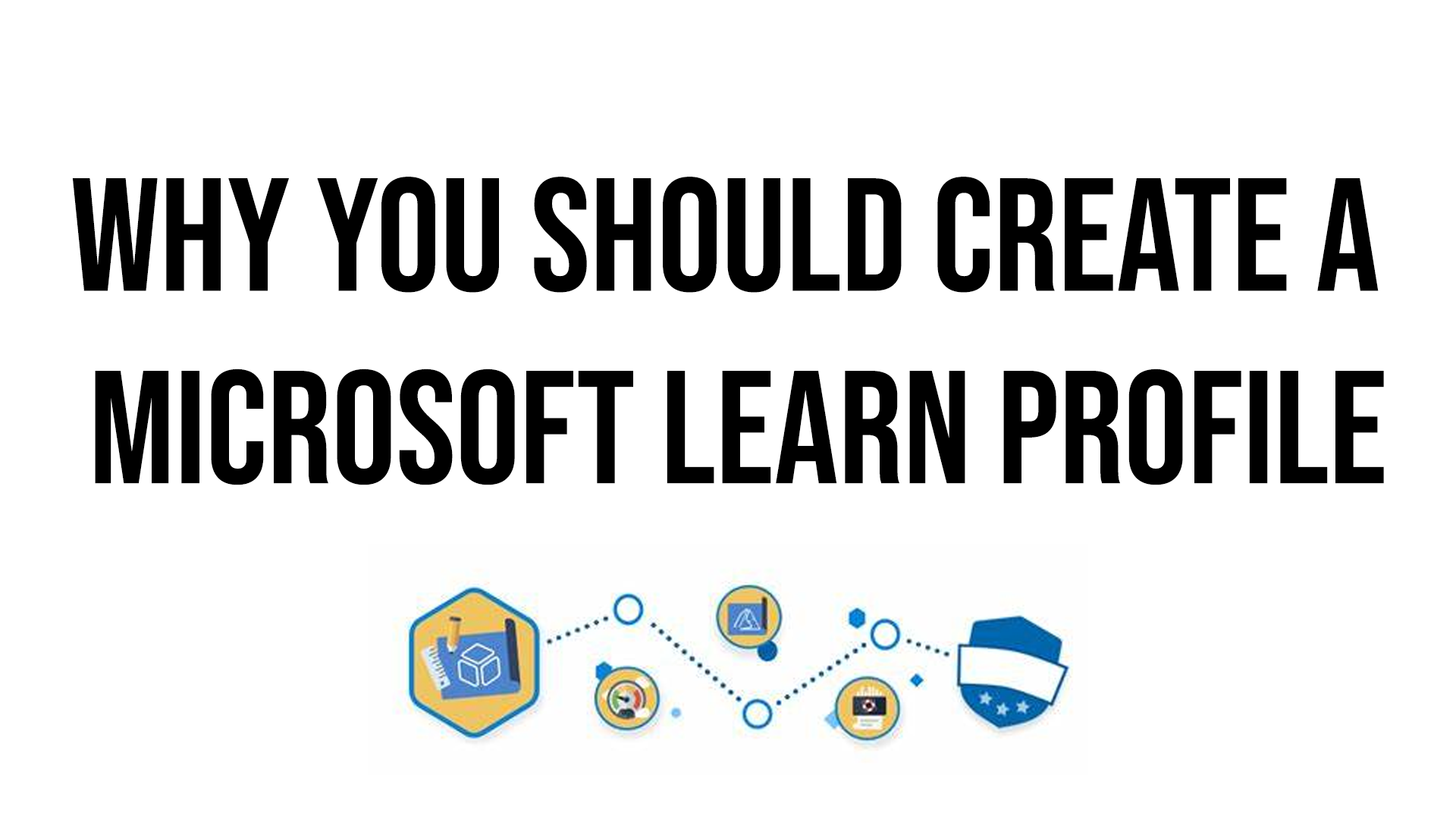 Microsoft Learn is a great free resource created by Microsoft to help you learn more about their products and there are also some personal skills learning material there as well.
Microsoft Learn can also be a great source of information for studying for an exam.  Often you'll find easy-to-access material that can help you understand an entire exam or a specific part of an exam.
So it's an entirely worthwhile resource booking marking and using.
However, I see a lot of people not realising you can and should create a profile for using with Microsoft Learn.
Reasons to create a profile
Track your progress - Microsoft Learn is made up of learning paths, which are made up of modules which are made up of units.  Sometimes you'll be able to work your way through a unit or module in one sitting, but if you can't then signing in and tracking that progress helps you pick up where you left last time. 👌
Points - when you complete a unit or module or learning path you will gain points.  And with more points your profile level increases.  Now I don't know about you all but it's nice to see your progress by seeing that points total and level increase.  
Challenges - Occasionally Microsoft will run what they call "Cloud Skills Challenges", where if you complete a set amount of modules then you can win a prize or earn a free exam voucher.  Signing in and creating a profile in Microsoft Learn means you can earn that prize or exam voucher (note the exam vouchers are linked to your Learn profile email address).
Exam Renewals - Increasingly Microsoft is looking at renewing exams via tests that are actually part of Microsoft Learn.  If your Learn account and Microsoft Certification Profile are registered under the same email address it makes everything just that bit smoother.  It will also help you understand what material to review for the upcoming renewal as that material is more often than not Microsoft Learn content.
How to create an account
In the top right-hand corner of any Microsoft Learn page you will find a button that says "Sign In".  This is where you need to head to create an account.  You can use any existing Microsoft account that you have, your work email address, personal one, whatever makes sense for you. 👌