Weekly Update #96 - New Azure Region
Join me this week as I catch up with the latest Azure news, including the new Azure region.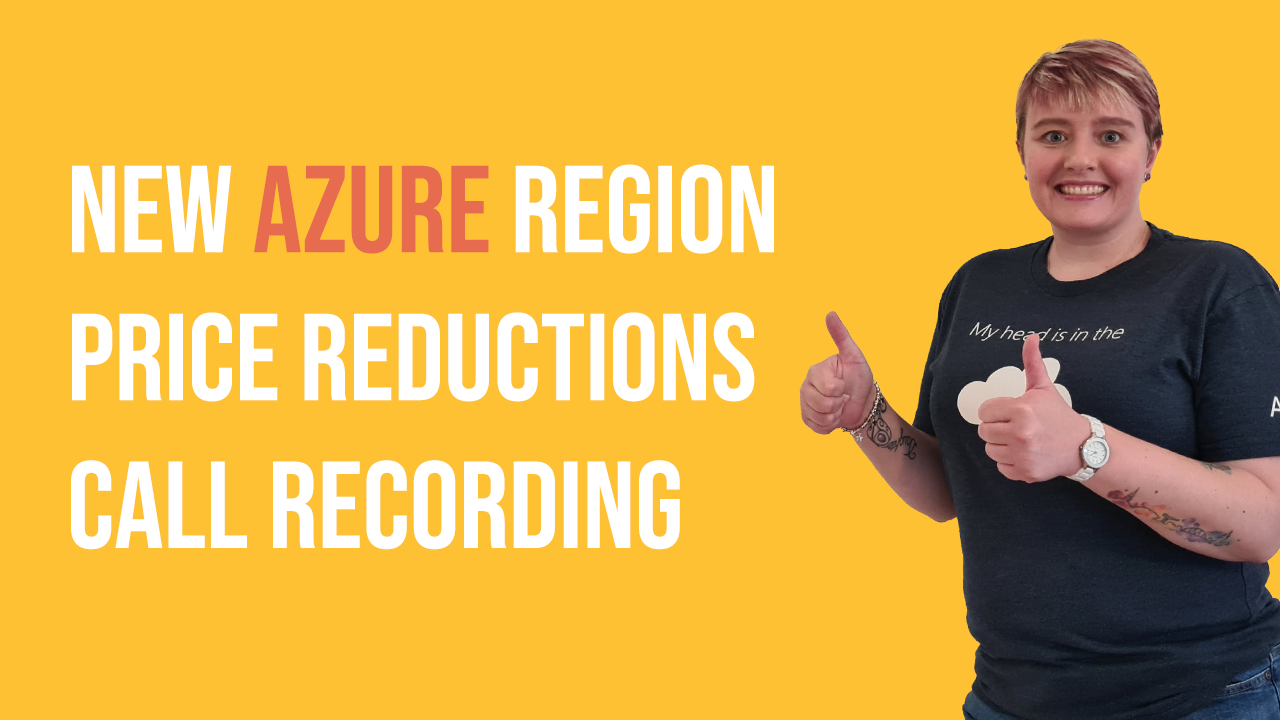 I've been off work this week and I've really enjoyed my downtime, but I've kept up a good streak with these weekly updates and I want to continue that. So I've had a little fun with the video, live on location in Scotland! 😉
New Azure Region
Azure now has a West US 3, which is located in Arizona. I spoke to Brian Janous about this I think at Ignite 2020 and we talked about sustainability in the datacentres. The location in Arizona was choose because of it's abundance of solar power, land availability, as well as being close to customers.
The new region is available to pick and includes Availability Zones. It's exciting to see Microsoft investing beyond the datacentre though and helping with water conservation and replenishment projects in Arizona.
Call Recording
Coming soon to the Azure Communication Services is call recording is going to be in preview next month. The feature will allow you stop, start, pause and resume recording functionality, with in built temporary storage for up to 48 hours. Output files can be run through Azure Cognitive Services for post call insights with sentiment analysis. So keep an eye out for this preview features coming out next month.
Azure Cache for Redis Redundancy
There is now a zone redundancy feature for Azure Cache for Redis in the premium tier. You can deploy your caches across multiple availability zones and obtain increased availability.
Azure Monitor Agent
Azure Monitor Agent was also announced this week. Which is a new agent that is aimed at addressing some data collection aspects of Azure Monitor. It's supposed to replace all other agents in this are consolidating features and providing more capabilities. It collects telemetry data and sends it to Azure Monitor Logs or Metrics (today), and Event Hubs, Storage Accounts and many other destinations that you need to send telemetry data to (in future).