Weekly Update #118 - Octopus Deploy & AWS Re:Invent
It's time for another weekly update, catching up on news from Azure, AWS, Octopus Deploy and the Festive Tech Calendar!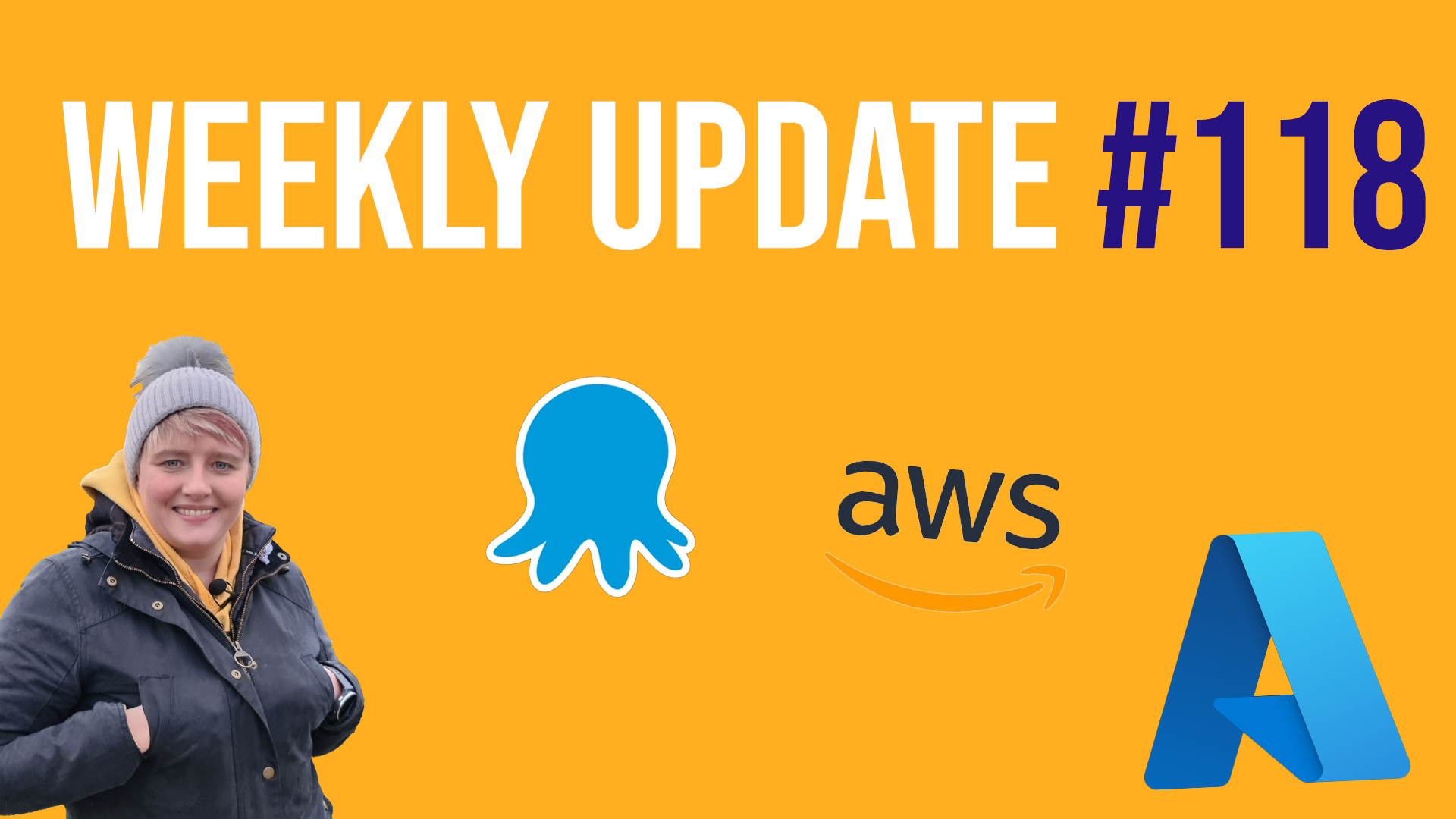 Table of Contents
It's Friday again folks, which means another weekly update has dropped.
This week I am catch up on the Azure news, Octopus Deploy latest news, general tech news in the UK, AWS Re:Invent and the Festive Tech Calendar.
There is something for everyone in this update, so go grab a coffee and join me for this week's news highlights.  You can watch on video or tune into a number of podcast audio only versions.
Video Update Option
Audio Update Options
The audio version is available on Apple Podcasts, Breaker, Google Podcasts, Overcast, Pocket Casts, Radio Public, Spotify, RSS Feed, Amazon Audible & Anchor.
So go forth, enjoy the update and yeah do let me know your feedback. 😊