Weekly Update #116 - We have SFTP in Azure!
Join me in this weekly update where I share the latest Azure news and tech news.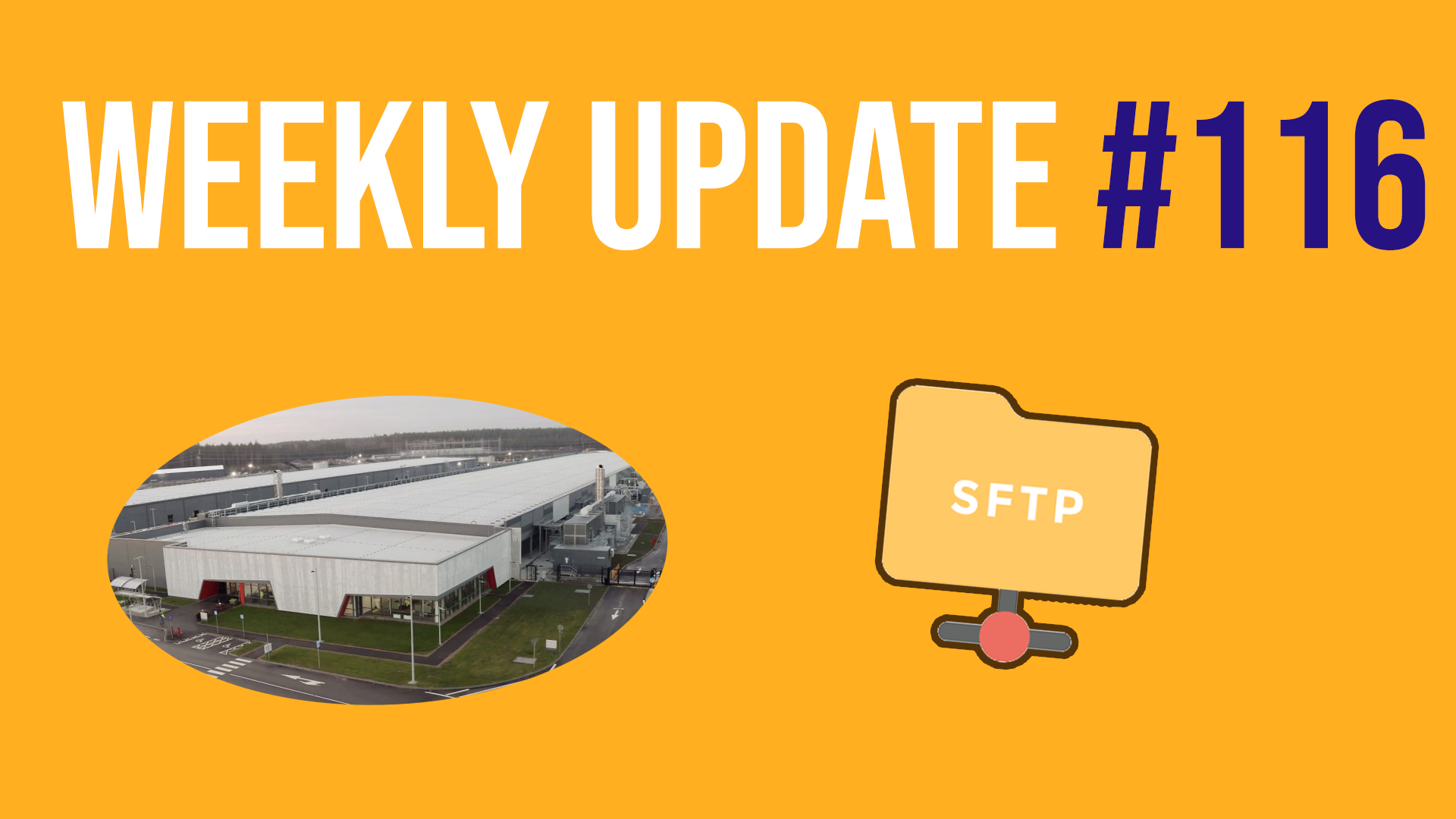 This week has went remarkable quick for me, with a few days off to enjoy time with my family, it's been a short working week. 😉
There's not a lot of news to catch up on this week, but I do hope you enjoy the update that I have created for you.

I would dearly love to hear if you enjoy these updates and if they are useful to you, or if they aren't something you enjoy.  These updates are a labor of love for me, but if they aren't useful I'd appreciate that feedback so I can focus my time elsewhere. So yeah, reach out and let know your thoughts.
Where to find the update?
The video version is available on YouTube and the audio version is available on Apple Podcasts, Breaker, Google Podcasts, Overcast, Pocket Casts, Radio Public, Spotify, RSS Feed, Amazon Audible & Anchor.
So go forth, enjoy the update and yeah do let me know your feedback. 😊