Weekly Update #115 - Microsoft Ignite Roundup
Let's take a look at the Microsoft Ignite announcements and news.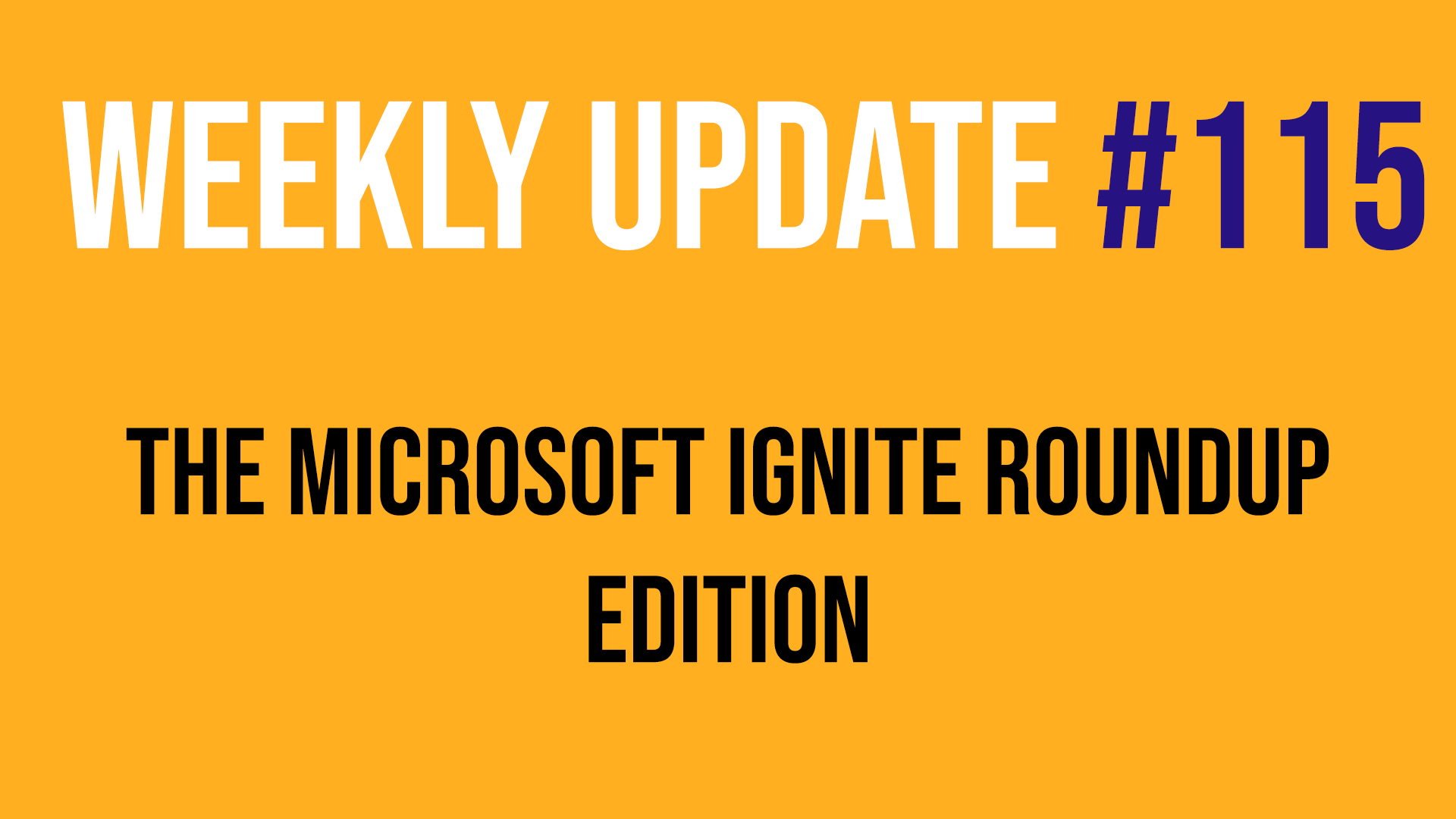 This week has all been about Microsoft Ignite and there has been over 90 announcements made.

Some announcements have are live or in a preview state that can be used now. While others will not be available until early 2022.

The theme during this virtual event has been all hybrid.  And when we talk about hybrid we mean in two distinct ways:
Running certain IT services in the cloud, while others live in your datacentre
Working remotely and in the office while staying connected
"Hybrid is as much or as little cloud as is right for your organization." - Orin Thomas
Join me in my weekly update to hear some of the news from Microsoft Ignite that has caught my attention: