Weekly Update #112 - Azure Firewall, Container Insights, a week of outages and Apple share price!
Join me in this weekly update where I cover the latest updates with Azure Firewall and Container Insights within the Azure Portal.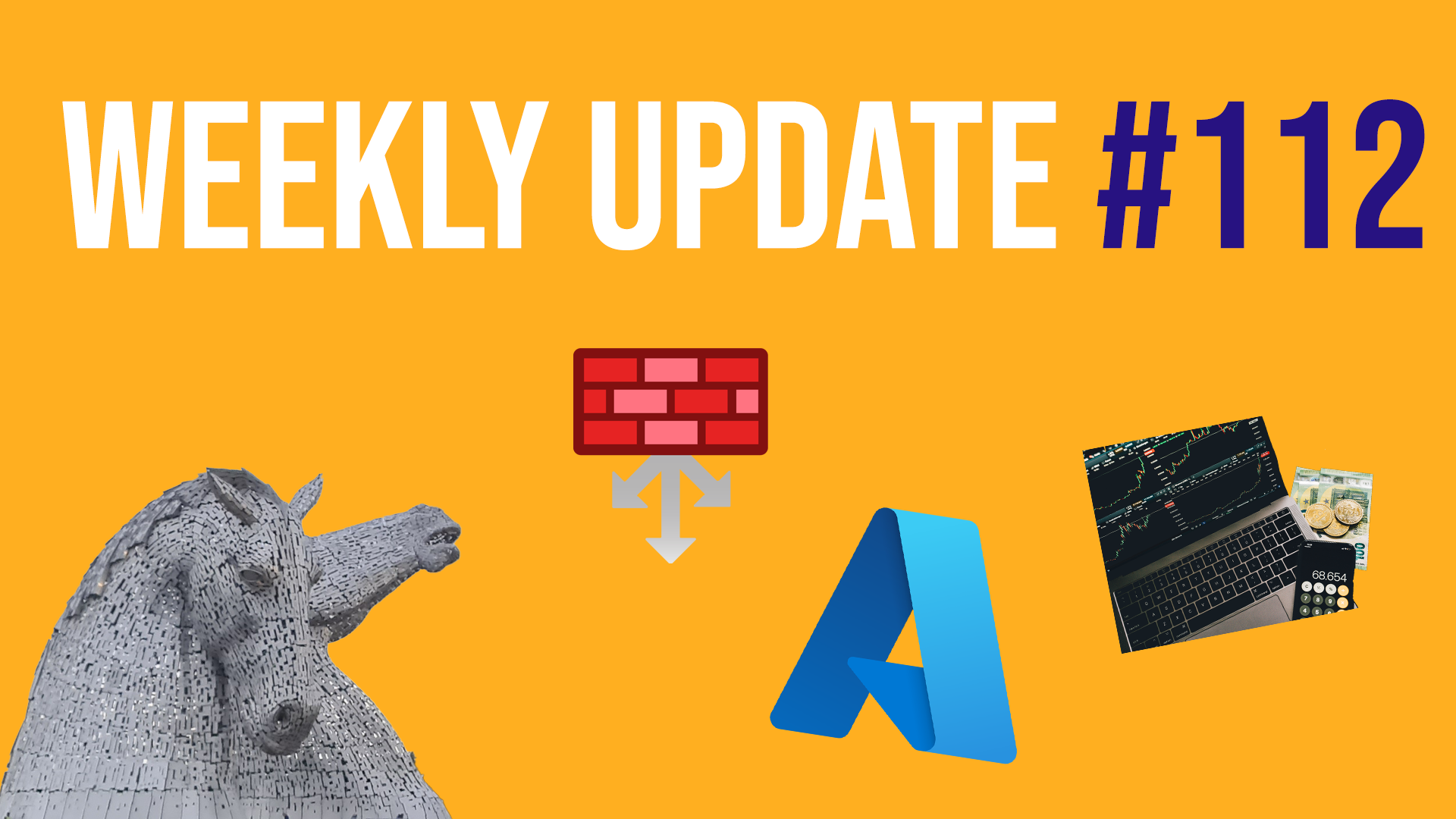 In this week's update I am out and about again, thankfully it's not nearly as wet as last week and I'm not having to deal with the driving rain! lol
I am enjoying this downtime between my old job and new job, it's been great to do some exploring and get some items ticked off my to-do list as well. I filmed this week's tech catch up before then embarking on a cycle between the Kelpies and the Falkirk wheel, an 8mile round trip. 😊
Anyhoo, if you want to catch up with my ramblings, see what the Kelpies are and catch up on the tech news be sure to check out the video below:
Alternative formats
The video version is available on YouTube and the audio version is available on Apple Podcasts, Breaker, Google Podcasts, Overcast, Pocket Casts, Radio Public, Spotify, RSS Feed, Amazon Audible & Anchor.