Weekly Update #110 - GitHub, Network Security Dashboard, Availability Zones and Hacktoberfest!
Join me as I talk about GitHub news, new support for Open Source projects, the new Network Security Dashboard in Azure Security Centre, Availability Zones and lastly Hacktoberfest.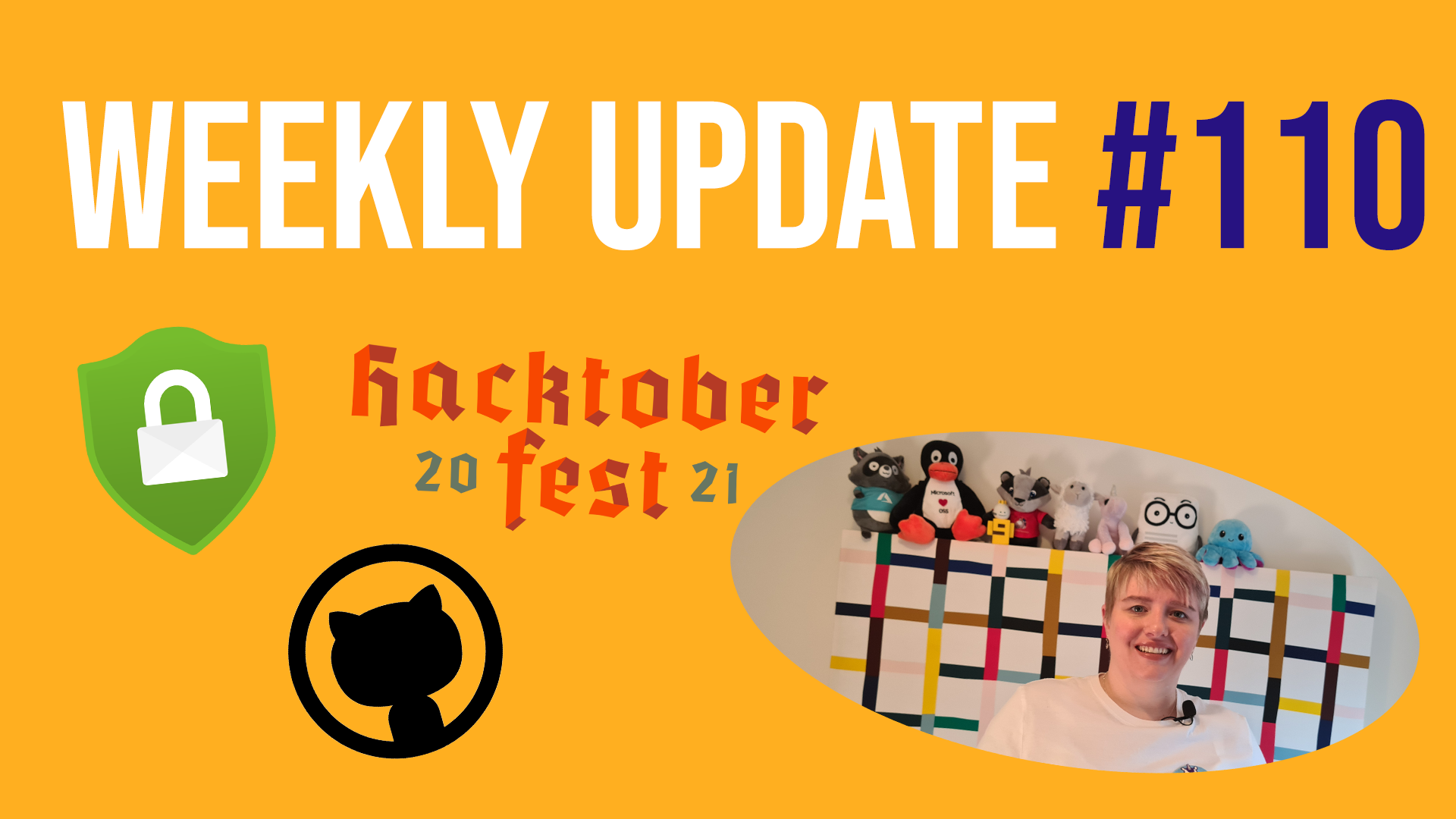 Last day at Microsoft, however something lots of people have asked is if I will continue these videos, and I still enjoy making them so I will continue to do them as long as I enjoy them and find value in them. 😊
In this week's video I talk about the latest GitHub Enterprise Server release and the GitHub pricing calculator that can help you cost up Codespaces, GitHub Actions etc.
In the Azure news I talk about how there is now a program that can get your Open Source project Azure credits for a year, for more information head over to https://cloudblogs.microsoft.com/opensource/2021/09/28/announcing-azure-credits-for-open-source-projects/
And lastly I covered off some tips and hints on how to get involved with Hacktoberfest this year!