The future of hybrid
Join me in a panel discussion on the future of Hybrid Cloud.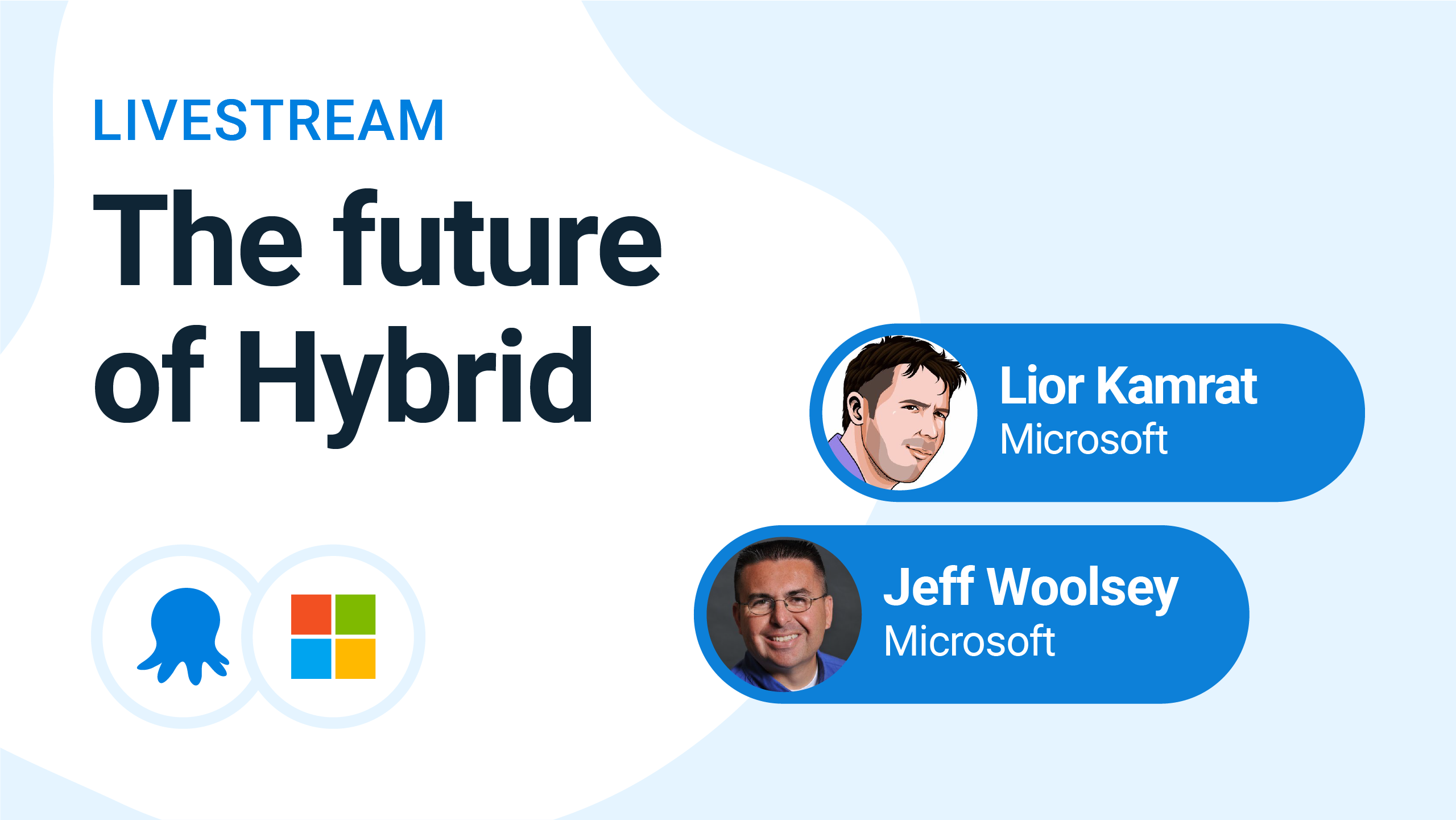 Hybrid Cloud refers to a mixture of computing, storage and environments made up of on-premises infrastructure, and cloud services.
The benefits of running a Hybrid Cloud include:
Improved performance and latency
Return on investment
Flexibility
There is often a lot to discuss and think about when embarking on a strategy of Hybrid Cloud for your organisation.  Both for the short term and long term future of your organisation.
Panel discussion
With this in mind I am looking forward to a panel discussion with Lior Kamrat, Jeff Woolsey and Derek Campbell on the subject of Hybrid Cloud.
Lior Kamrat is a Principal Program Manager at Microsoft for Azure Arc and Hybrid Cloud.  He is also the author of the Azure Arc Jumpstart program.
Jeff Woolsey is a Principal Program Manager at Microsoft for Azure Stack HCI, Windows Server and a leading expert on Virtualization, Private and Hybrid Cloud.
We are looking forward to a discussion between the panelists and audience.  Be sure to join us on the 19th May at 5:30pm UK time / 9:30am PDT / 10pm IST / 12:30 pm EDT.  
Download ICS Calendar file here or subscribe to the Octopus Deploy YouTube channel.