Technical or Non Technical Talks
In this blog post I talk about being a presenter and delivering technical and non technical talks to audiences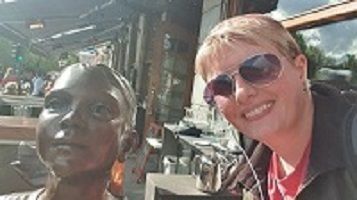 In August 2017 I started my journey on public speaking. I remember being in work and having a customer ask me a question I had heard a few times and thinking I needed to share my opinion (the answer?) to this question because it's clearly something that everyone is thinking about.
I don't remember why I decided that I needed to share that opinion via public speaking rather than blogging but I do remember the moment I volunteered to speak. The first talk I ever gave was about whether or not Office 365 implementations needed backups. I had a look for my slide deck there but couldn't find it, will need to see if I can get a copy, as I'd love to have a look back at it.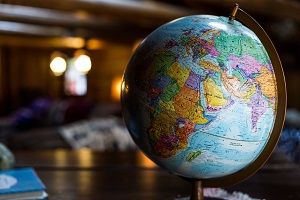 Since that day in August 2017, I have delivered 22 other sessions at user groups, work events, or conferences. My first event outside the UK was in April 2019 at the Intelligent Cloud conference in Denmark. I presented two sessions and the event was held inside a cinema, so my slide deck was on a cinema screen! I feel very privileged that I got the chance to speak internationally after only 12 or 13 talks.
I had only ever delivered technical talks, sharing knowledge and my opinion on products within the Office 365 or Azure portfolio, or even wrote session abstracts on technical subjects but in January 2019 inspired by the Data Scotland call for speakers and many chats with colleagues and peers I wrote a session abstract for a personal development talk. And it was accepted!
When I wrote the session abstract I never considered that writing and delivering a non-technical talk would be a very different experience to delivering a technical talk but it is.
The best way I can describe it is that with a technical talk you kind of have this box you can't stray out of, the tech can only do what it can do, there are multiple ways to interrupt it but there are ultimately boundaries. With a non technical talk you don't have those boundaries, there are endless possibilities for your talk. It's a blessing and a curse!
What I found with delivering these personal development/non technical talks is that they are very relatable to the audience and the interaction is much more organic than with technical talks. And I believe this is because the topics that I've spoke about are relatable to everyone, regardless of what part of the IT department they work in.
I do love sharing technical content with audiences, it really is my passion but I think I'll look to incorporate more non technical and personal development talks in my repertoire as I do enjoy delivering them.
If you are looking for a speaker at your event please do have a look at my Sessionize profile and see what sessions I currently have available!