Switching Off
I recently took a vacation and turned off my work devices and event went as far as turning off notifications on my personal phone. I need to switch off for a while.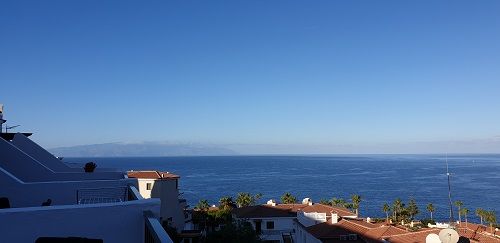 I'm recently back off from a 12 day holiday from work. I was away on vacation for eight of those days and totally switched off during that time.
I left all my work laptops at home, my work phone was left at home as well. I turned off LinkedIn, Twitter and Ring Doorbell notifications on my personal phone. It's probably the first time that I've gone that far to disconnect from work related things since I joined Microsoft back in January 2018. Usually when I go on holiday I leave the work devices at home but am still very much active on platforms like LinkedIn and Twitter. This time I wanted to disconnect, I wanted to chill out, focus on me, focus on my Mum (who was on holiday with me) and work my way through some of my reading list.
And I have to admit it felt great!
I am often, consumed by what my phone is doing and the pinging of the notifications. Trying to juggle what is going on in that universe and also what is going on in real life and it takes a lot of effort to do that and often things are missed. I'm sure I'm not the only person that feels that way. And that's ultimately why I wanted this holiday to be different.
I've come back from the holiday refreshed, energetic and ready to get back into my work. I've dug out the work devices and turned on notifications for Twitter again but I've left LinkedIn turned off and only partially turned the Ring Doorbell notifications on.
What was interesting when I did start to look through what I had missed why being away there was nothing that massively urgent, most of it to be brutally honest was noise.
With Christmas coming up and with more time off being booked for then I will be looking at disconnecting again and concentrating on things in the "real world" a bit more. And I fully urge you all to think about doing the same in the future, we often have to turn off computers to give them a reset or kick start them into working again, why should humans be any different?