Speaking at DevOps Notts
I've been asked to speak at the DevOps Notts meetup in July 2020.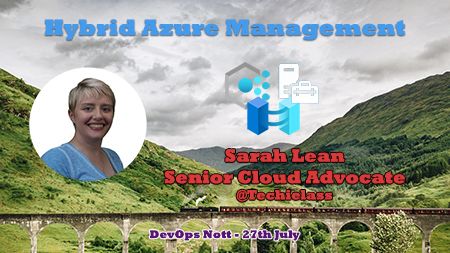 Last month I put out a Tweet asking if any event organisers needed a speaker at their event and I got a really great response from all around the world from all different types of users groups. One of the groups to reach out to me were the DevOps Notts Meetup. And I'm pleased to say I will be speaking at their event later this month on the 27th July.
The session I am delivering is a new one for me:
Hybrid Azure Management
Ensure your environments which could be spread across on prem infrastructure and Azure is managed in an efficient and effective manor. Join me in this session on how you can use things like Azure Policy, Azure Update Management, Azure Arc, Windows Admin Centre and many more tools to manage your hybrid environment.
The event will be online and you can sign up to attend at the Meetup site I look forward to seeing you there!