Passing AZ-900
My thoughts on sitting and passing the Azure Fundamentals AZ-900 exam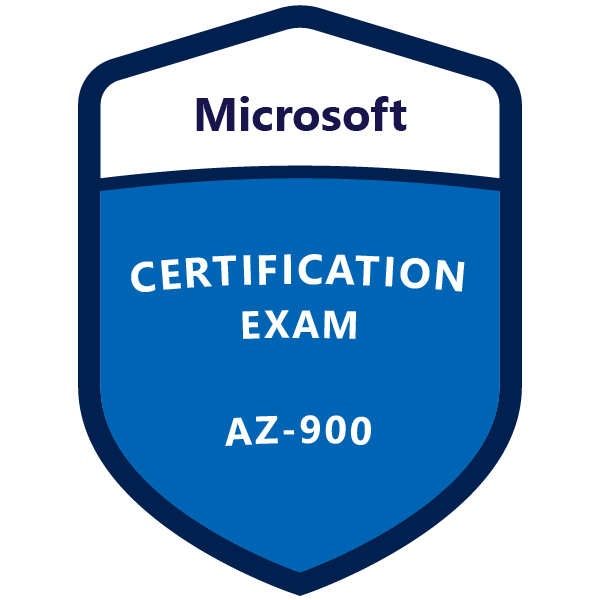 As I'm sure you are aware Microsoft have changed their certification paths for Azure, the main announcements came at MS Ignite in September 2018. A lot of the exams they announced have been in beta and over the Christmas holiday most of the exams were made live. A lot of changes and even a new exam was announced. If you haven't heard about the new certifications Scott Duffy (b|t) has made an excellent video explaining it all:
My Journey
I have several exams in the new certification paths that I would like to tackle this year (and need to pass for my job), the first one that I have ticked off the list is the AZ-900 one. This is the Azure Fundamentals exam. This exam has been designed with non-technical professionals looking to demonstrate their knowledge of purchasing or selling services based in Azure in mind.
This exam is for those on the first step of their cloud journey, it is a stand alone exam and is not a pre-requisite to any of the certification paths.
It isn't an exam I need to do for my job, but after reading the "skills measured" within the exam criteria I decided to give it a go and see what it was like. For those that have been using Azure for a while this exam is well within your reach, there were a few tricky questions that I had to re-read but if you spend the time reading the information given you shouldn't have any issues.
For those of you looking to tackle this exam, as it's new there are presently no practice exams or dedicated exam preparation material. However, saying that I would highly recommend taking a look at the "Azure Fundamentals" learning path on Azure Learn - https://docs.microsoft.com/en-us/learn/paths/azure-fundamentals/. I've worked my way through that learning path and it's very informative and a great place to start revising from.
Passing the AZ-900 exam is a great one to use validate your Azure skills or get you back into the flow of Microsoft exams if you are targeting the "Azure Administration Associate", "Azure Developer Associate" or "Azure Solutions Architect Expert" certification paths! Go out there, Never Stop Learning and validate your skills!