New Microsoft Beta Exams
New Microsoft exams were released and are currently in Beta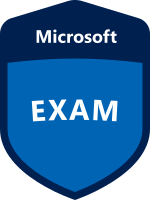 On the 4th November, during Microsoft Ignite a bunch of new exams were released and are now available under the Beta Program.
What is the Beta Program?
Microsoft, more often than not put their new exams into Beta mode. Microsoft use the data collected from Beta exam testers to perform psychometric analysis and help identify good items and bad items in the exam. It's a great opportunity to help shape what an exam will look like for others, the downside is instead of getting your exam result instantly once you finish you have to wait a while. Several hundred exams results are needed in the Beta program before the team can start to score any of the exams taken during Beta.
Beta exams are often discounted, but not always.
What are the new exams?
AZ-120 Planning and Administering Microsoft Azure for SAP Workloads
AZ-120 is aimed at people who are working within the SAP Landscape. Architects that are working with products such as SAP HANA S/4HANA, SAP Netweaver, etc and are deploying those within Azure should look to sit this exam.
MS-600 Building Applications and Solutions with Microsoft 365 Core Services
MS-600 is aimed at Microsoft 365 Developers. Especially those that are proficient within Microsoft identity and Microsoft Graph.
MS-700 Managing Microsoft Teams
MS-700 is aimed at those administrators that are working with Teams within their environment and are proficient at planning, deploying and managing all aspects of Teams from chat to live events.
PL-900 Microsoft Power Platform Fundamentals
PL-900 this exam is aimed at those citizen developers who are utilising the Power Platform to make business processes easier. The exam will cover off components such as Power Apps, Power BI and Power Automate (formerly known as Microsoft Flow).
Never Stop Learning
If one of these new exams are within your wheel house, please do and give them a try!