My Presentation Setup
What my presentation setup looks like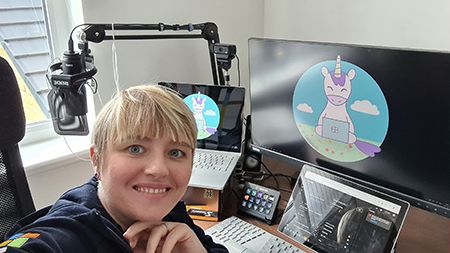 This year I have done over 30 presentations to user groups, conferences and recorded even more videos all from my home office. Last week I released a video sharing some of my tips for presenting remotely, which you can find below:
However, I want to share what I see, what my setup looks like and how it works for me.
Physical Layout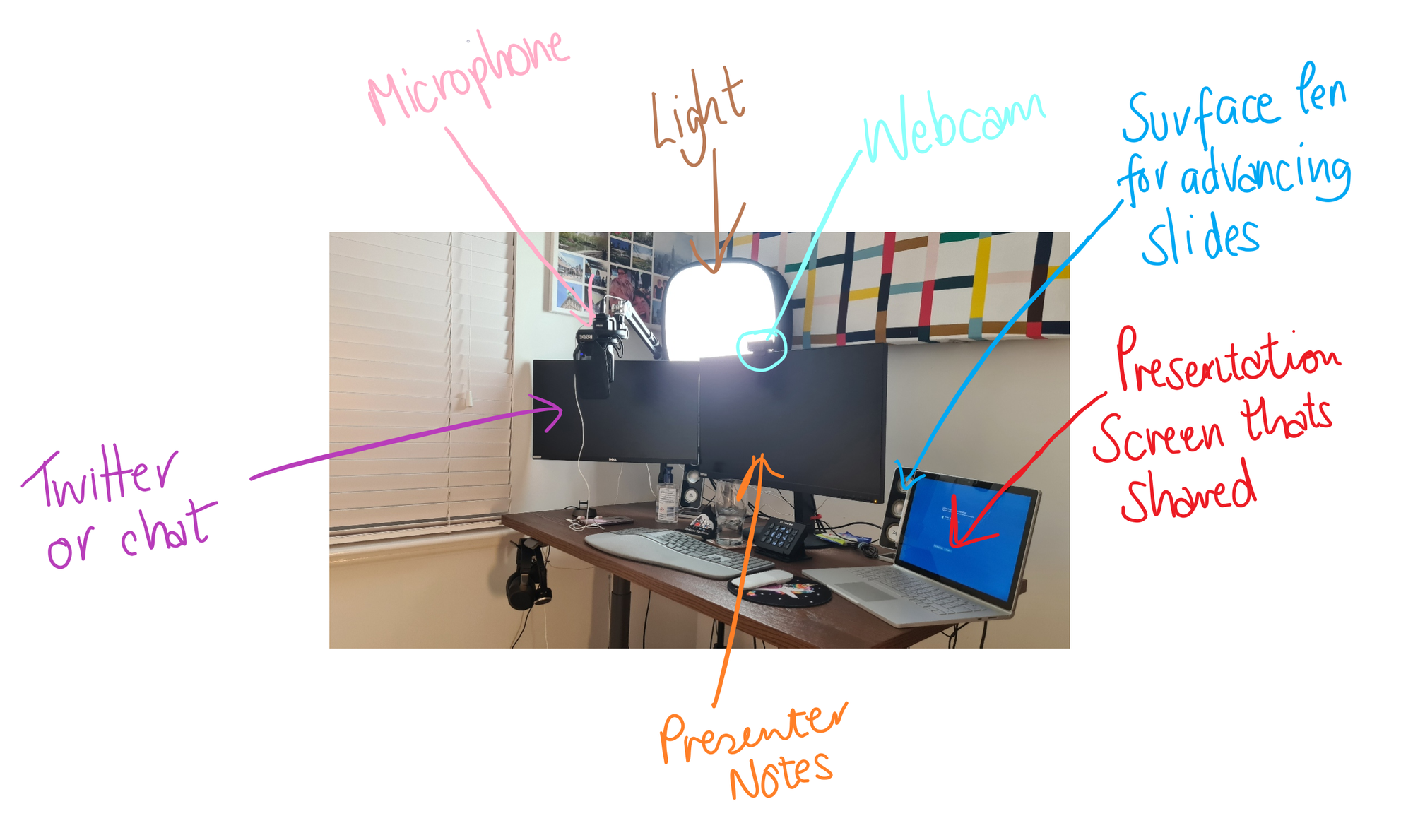 The above pictures shows what my desk looks like when I am presenting. I've recently added the second external screen to my setup, as I found I was needing another monitoring for everyday work and it works well for presentations as well.
So my webcam is mounted on top of the middle monitor, and that's where I make eye contact, gives me a good place to stand and still have access to my keyboard and mouse. The monitor the webcam sits on is the monitor I use for presenter notes or viewing the things I need while presenting.
I use my laptop monitor as the monitor which I share when presenting, it has my slides that everyone sees. It's off to the side and doesn't distract me but still easily accessible if I need to do something on that screen. As the monitor of the Surface Book 2 is touch screen I can draw on slides if I needed to easily.
The second external monitor off to the left is either left empty when presenting or has something like Twitter up if I want to interact with the audience that way or see what is being said. It's great just to have it as another screen incase I need extra notes.
I have my Surface Pen as my presentation clicker, which helps to advance the slides along and it's handy to have in my hand if I did want to draw something.
My microphone is on a boom arm so I can move it around and "float" it where I need to, sometimes you'll see it in the camera view other things it's just out of sight.
Screen
If I am just presenting PowerPoint then it's a simple solution, presenter notes on my middle monitor and slides on the laptop monitor.
However, If I am doing say an interview and I need notes for the questions I need to ask of the points I have to remember to make at the start or end I need to get a bit creative and set up my screen so everything is where it is easily accessible.
This is where Fancy Zones in PowerToys comes into play. It allows you to split up your monitor in an way that makes sense to you.
In the screenshot below you can see if sliced my screen in two, one half has StreamYard open and the other has a Word document with my notes. That way I can keep track of what's happening in our recording and also have my notes easily readable.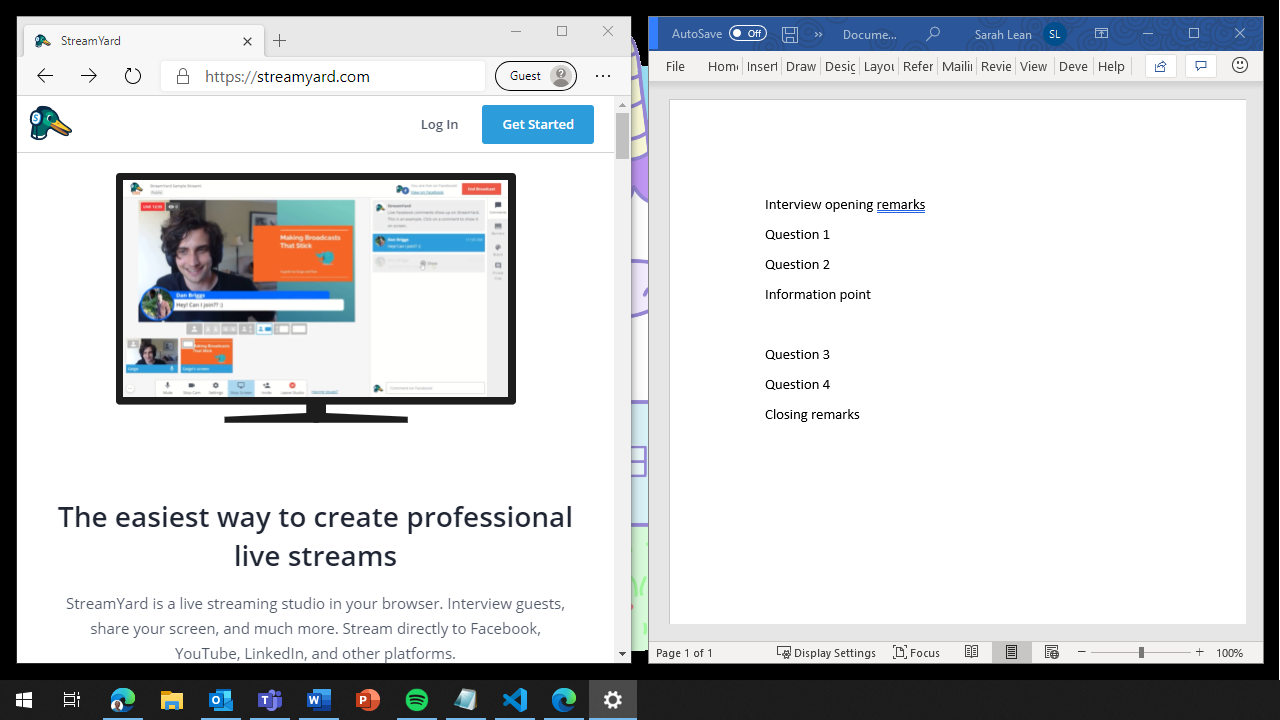 And this is all on the monitor below my webcam, so if I need to reference them it's just a quick glance down and I'm not looking away too long from the camera or moving off to the side.
Equipment List
What does your setup look like?
The above all work for me but I'd love to hear any tips or suggestions that work for you when presenting remotely, always looking to learn and improve my setup!