MS-900 Study Notes
Study notes for the MS-900 Microsoft 365 Fundamentals exam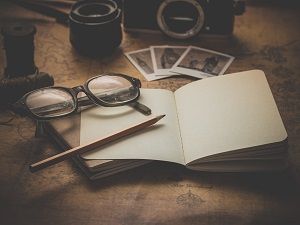 As I'm sure you are aware Microsoft have changed their certification paths for Azure and Microsoft 365, the main announcements came at MS Ignite in September 2018. The focus now is on role-based certifications. Which has meant a whole slew of exams within the Azure certification path and we are now starting to see new exams and certifications paths come out for Microsoft 365. More information on the exams can be found here.
One of the exams, MS-900 is the Microsoft 365 Fundamentals exam. The exam was released on the 31st January 2019. This exam is designed to demonstrate a fundamental understanding of Cloud Concepts and an understanding of the Microsoft 365 cloud service offerings.
At the moment there isn't any practice or courses available in preparation for the exam, I've complied a list of some study material for this exam:
Understand Cloud Concepts (15%-20%)
Detail and understand the benefits and considerations of using cloud services
Understand Core Microsoft 365 Services and Concepts (30-35%)
Describe the core Microsoft 365 components

Compare core services in Microsoft 365 with corresponding on-premises services

Understand the concept of Modern Management

Understand Office 365 ProPlus

Understand collaboration and mobility with Microsoft 365

Describe analytics capabilities in Microsoft 365
Understand Security, Compliance, Privacy, and Trust in Microsoft 365 (30-35%)
Understand Microsoft 365 Pricing and Support (25-30%)
Understand Licensing options available in Microsoft 365

Plan, predict, and compare pricing

Describe support offerings for Microsoft 365 services

Understand the service lifecycle in Microsoft 365
Passing the MS-900 exam is a great one to use validate your Microsoft 365 skills or get you back into the flow of Microsoft exams if you are targeting one of the newer certification paths! Go out there, Never Stop Learning and validate your skills!