Monitor SSL Certificates with Azure Monitor
Join me as I look at how you can use a preview feature within Azure Monitor to monitor when your SSL certificates are due to expire.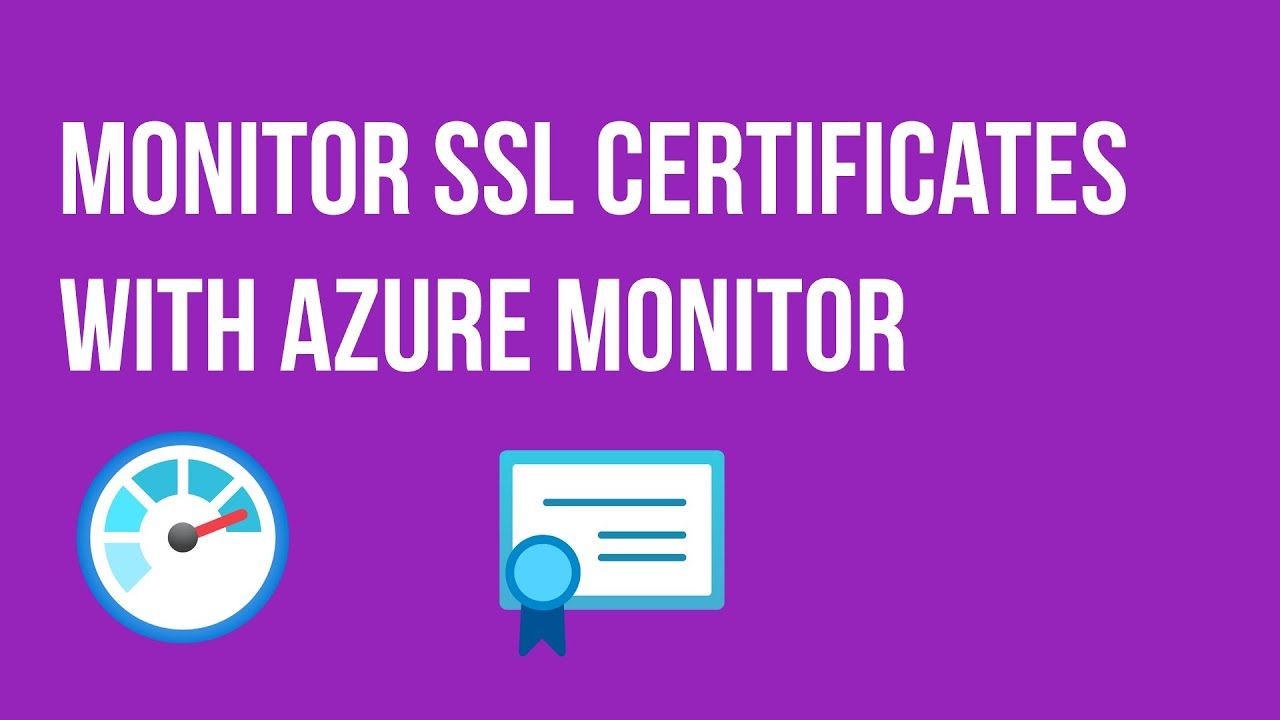 We've all been in the situation where an SSL certificate on a website has expired and we've completely forgot to renew it.  Sometimes it can have massive implications on businesses and cause some reputational damage so it's definitely an event that we would love to avoid.
Until now you've probably had to put some calendar event reminders in your team's diaries or do some kind of custom monitoring solution.
💡
This article and video were written in July 2021, at the time the service was in preview. This is now a
generally available
feature and as such charges may occur when you use it.
Within Application Insights there is now a new type of availability test, a "standard test".  This standard test can help you check your SSL certificates expiry date and alert you if it's due to expire in the time period that you have set.
I've put together a tutorial of how to set this up in video format, which you can view below:
This is currently a preview feature, so it's free to use at present, but the team advise that there will be an associated cost per configured test execution once it becomes generally available.  So one to be mindful of while using it currently and planning for it in the future.
Do let me know if you use this feature and how you find it.