Microsoft Ignite March 2021 News Recap
Let's recap some of the news and announcements from Microsoft Ignite March 2021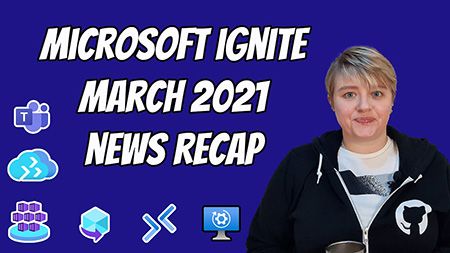 There has been a lot of news announced at this year's Microsoft Ignite virtual conference. It's definately an exciting time to be working in the IT industry.
It can be hard trying to follow all these announcements, understand what they mean for your organization and juggle everything else that is currently going on in the world. What I've done is taken some time to go through the announcements and pick out 12 different pieces of news that have caught my eye and done a recap video and a podcast.
So grab your favourite drink and snack and either tune into the video below or listen to the podcast episode.
My podcast is available on all the usual platforms, you can find out more here.