Livestream: Is getting Microsoft Certified worth it?
Join me as I look at whether getting Microsoft Certified is worth it.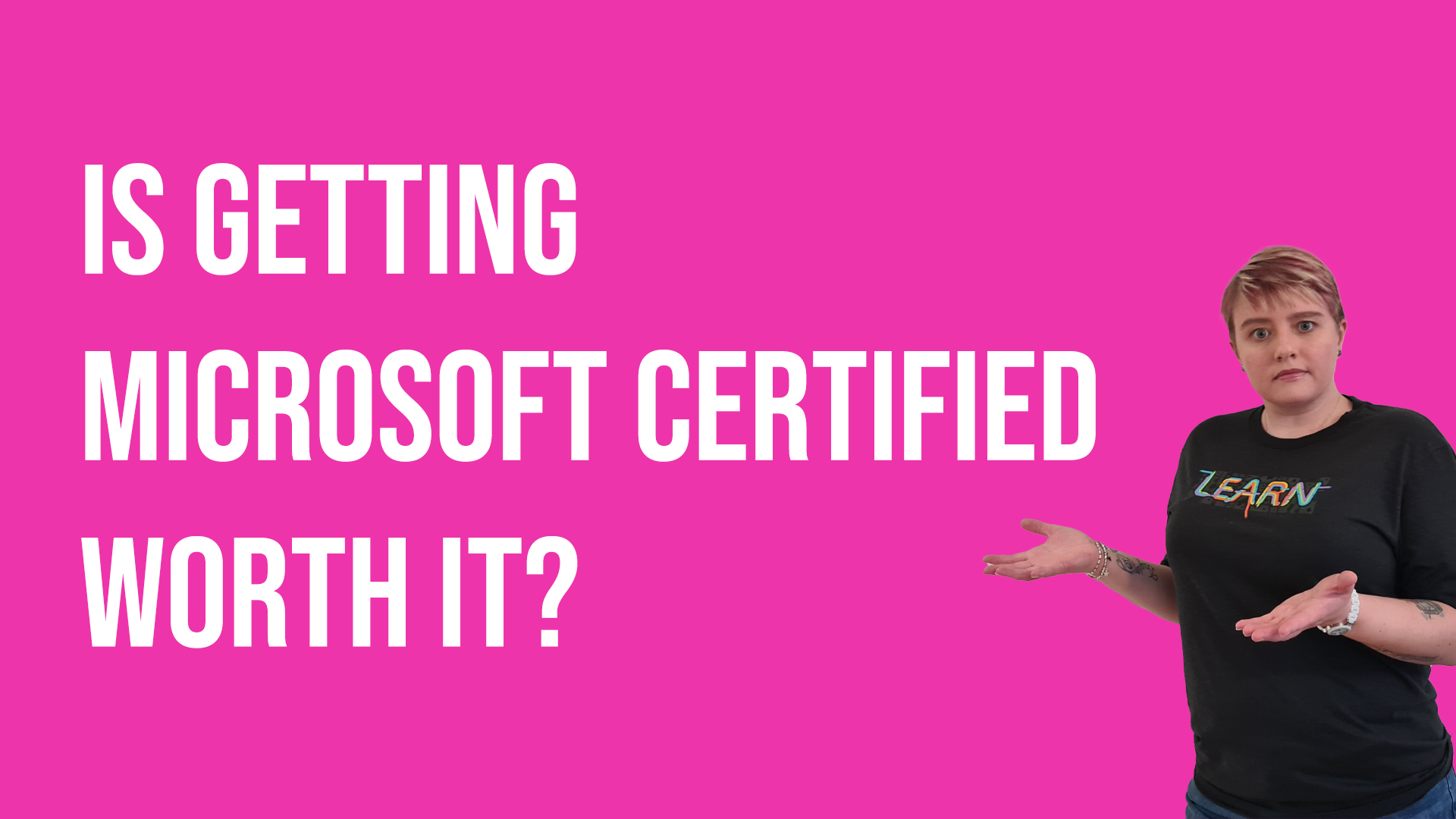 I often get asked if it's worth getting Microsoft Certified.  I see it in private messages, in forum posts, in blog post comments.
So I thought I'd take some time to do a live Q&A covering off that subject. And I'd love for you to join me as I discuss the subject.
Is getting Microsoft Certified worth it?
What do the Microsoft exam numbers mean?
How to pick the right Microsoft exam to get started with.
What's it like to sit an exam at home.
And much much more.
Please join me on the 1st December at 6:30pm GMT - 10:30am PDT live on my YouTube channel.  I'd love to hear your thoughts and I'd be happy to answer your questions.
▶ Download the calendar ICS file here.