I'm joining Octopus Deploy!
News of my next career adventure!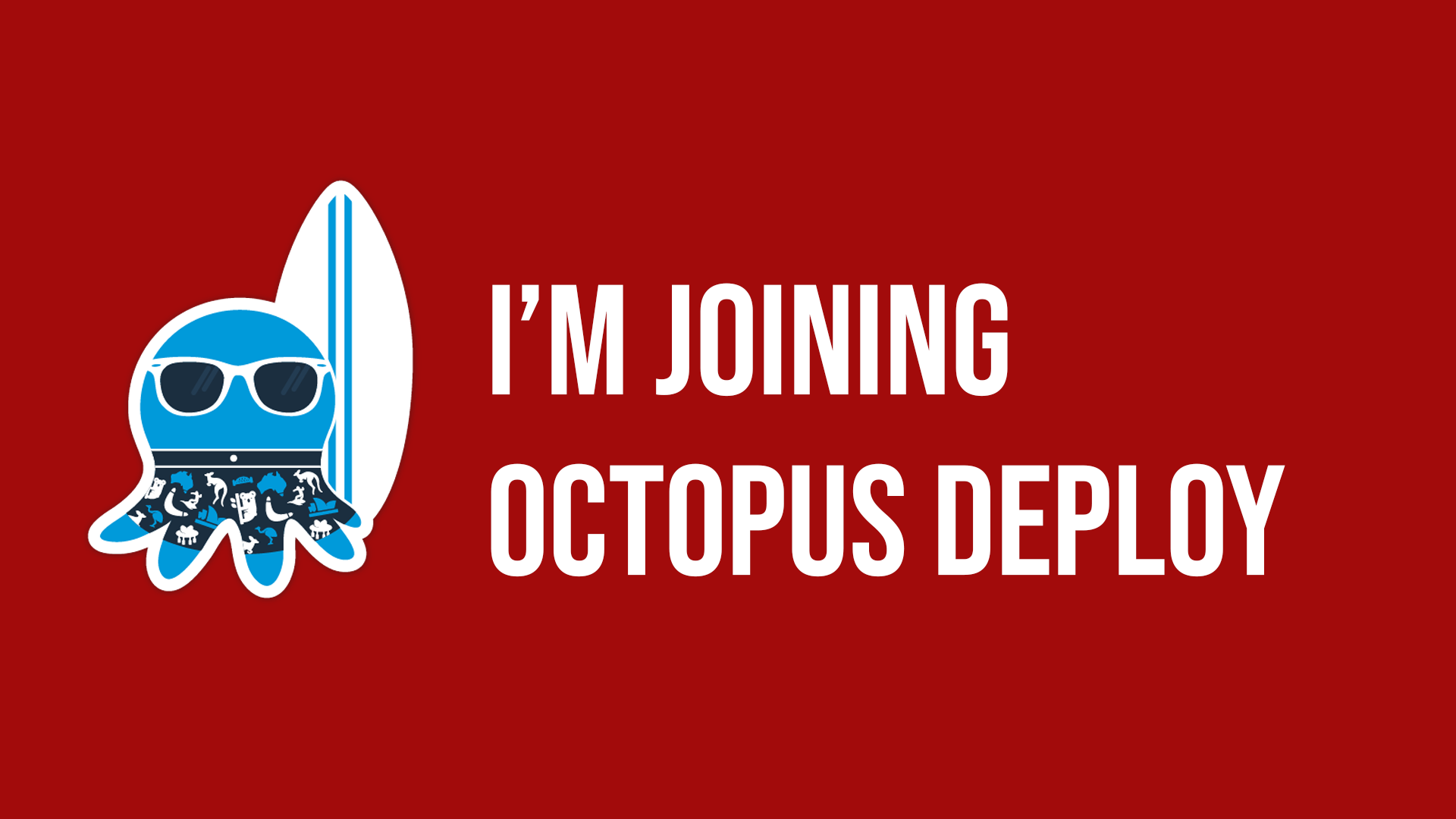 It's time to start my next adventure, today is my first say as a Senior Solutions Architect in the Community team at Octopus Deploy!
I am very excited for this new chapter in my career.  I can't wait to help this amazing Australian based company grow and solve customer problems.
For those not aware, Octopus Deploy was founded in 2012.  Octopus Deploy is a tool that can help with deployment and release management of your infrastructure and software. What I love about Octopus Deploy is that not only is it more than capable of handling infrastructure deploy and software deployment, making it useful to your System Administrators and your Developers. Octopus Deploys supports deploying to Windows and Linux servers. It can deploy to environments such as Microsoft Azure, Amazon Web Services and your on-premises datacentre as well as integrating with other solutions such as GitHub, TeamCity, Azure DevOps and Jenkins to name but a few.
What will I be doing?
Although Octopus Deploy are Australian, I'll still be based here in Bonnie Scotland as the position is 100% remote, and my manager, Derek Campbell is also based in Scotland.
I'm looking forward to representing and advocating on behalf of the Octopus community, representing Octopus at events and creating content.
Be sure to check out the Octopus Twitter account and YouTube channel for all the news and content surrounding Octopus Deploy.  I'm sure I'll be popping up there in no time. 😉
In the mean time if you have any questions please do reach out to me. 👍