How to start a podcast for free
In this new blog post I share how you can start your podcast journey with free tools.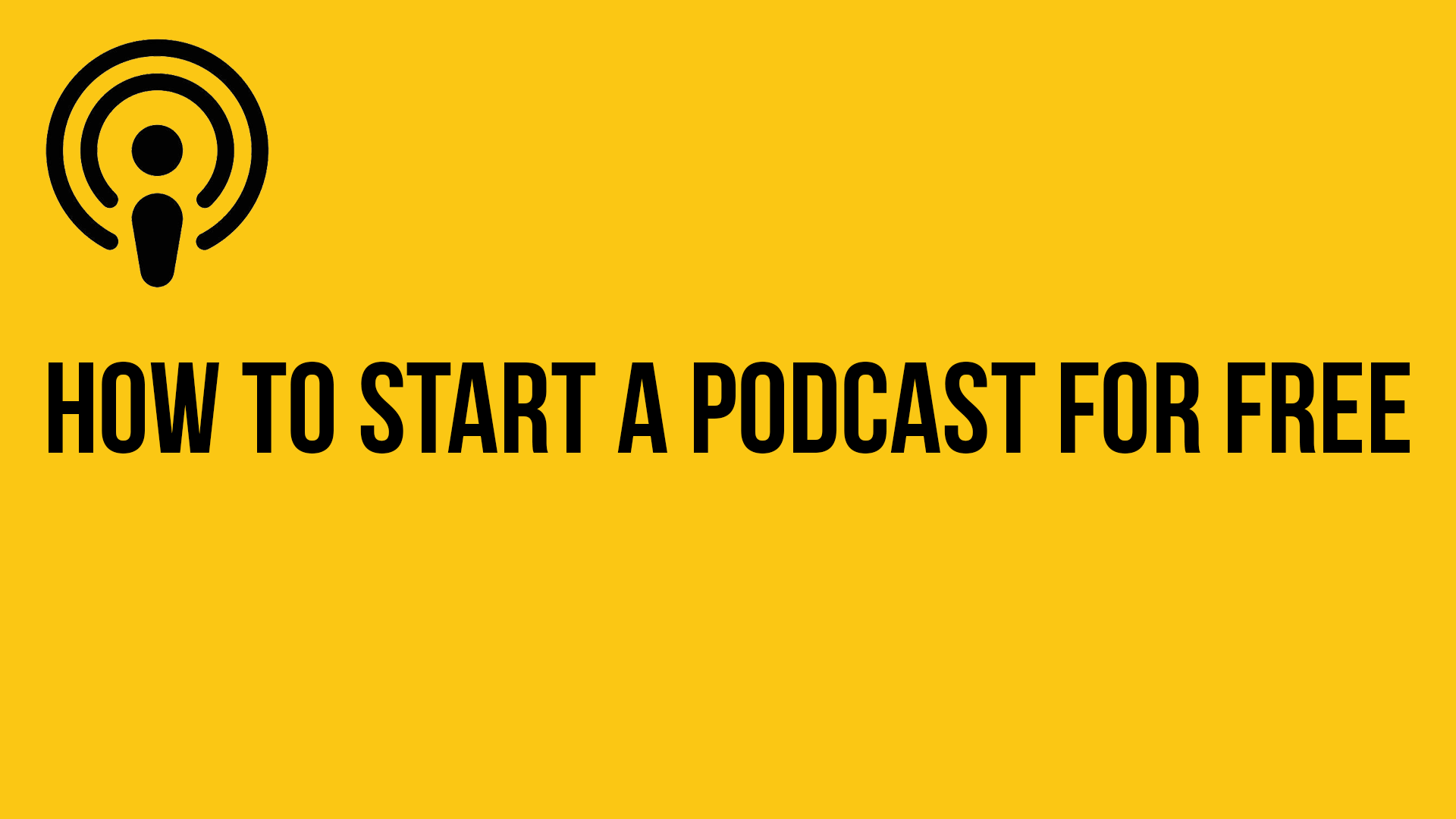 Starting a new idea, or project can be daunting and a challenge.  You never know if it will pay off or if you'll enjoy working on it.  Lots of people have had the idea to start a podcast but have been put off because they think a lot of money has to be invested in order to get started.
For me getting started is the thing that folk should start with what they have and then invest more money if it's something you enjoy and feel the need.
In order to get started I wanted to share some great tools and software that is free and will start you on your journey.
Podcast Recording Software
If you are recording a podcast with just yourself or with guests, having a reliable way to record your audio is a must.
A great tool that is free is Cleanfeed.  It is browser based so there is no additional software to install or have your guests download/install.  You can easily invite them to join your recording with a simple URL link.
Once you have finished the recording you can download the file in a .wav format and you have your podcast episode.
The free version of Cleanfeed will combine the audio of you and your guest(s) into one track, so that is a downside.  However, if you are just starting out this can make post editing (if needed) easier while you are getting to grips with everything.  There is a paid plan of Cleanfeed that will give you multitrack recordings.
An alternative would be to use Anchor, it can be used to record your your episodes and do some light editing (joining tracks together adding intro music etc).  Using the mobile app you can invite your guests to join you, although you can record via your browser on your PC I haven't found a way to invite guests through that way.
Edit your Podcast Audio
If you need to edit your podcast audio, cut out extra audio or a cough etc.  I would recommend Audacity, which is an open source piece of software you can download and use to listen or edit your audio on.  There has been a lot of controversy around Audacity so I am recommended it on the basis that you do your own research and understand their latest privacy policies changes.
Host your Podcast
Sharing your podcast to a wide audience can be a complicated and timely business.   Using Anchor is a great way to host your podcast episodes and have it distributed to multiple platforms easily.
Anchor is a free platform, where you can upload your podcast audio file and then have it distributed via Anchor, Breaker, Google Podcasts, Apple Podcasts, Overcast, Pocket Casts, RadioPublic and Spotify.
Anchor does this distribution for you, you just need to upload the audio file to Anchor.  Anchor also offers an easy way to monetize your podcast (if you are based in the US) as well.
There is also an easy way to take your podcast episodes hosted on Anchor and turn them into a WordPress blog as well if you wanted to set up a blog for your podcast as well.
You can get a plethora of stats from where people listen to your podcasts if you want to understand how it is being received by your audience.
Do let me know if you start a podcast as I'd love to add it to my list of podcasts to listen to! 😊