My Desk Setup - 2021 Version
Join me as I look at my new desk setup!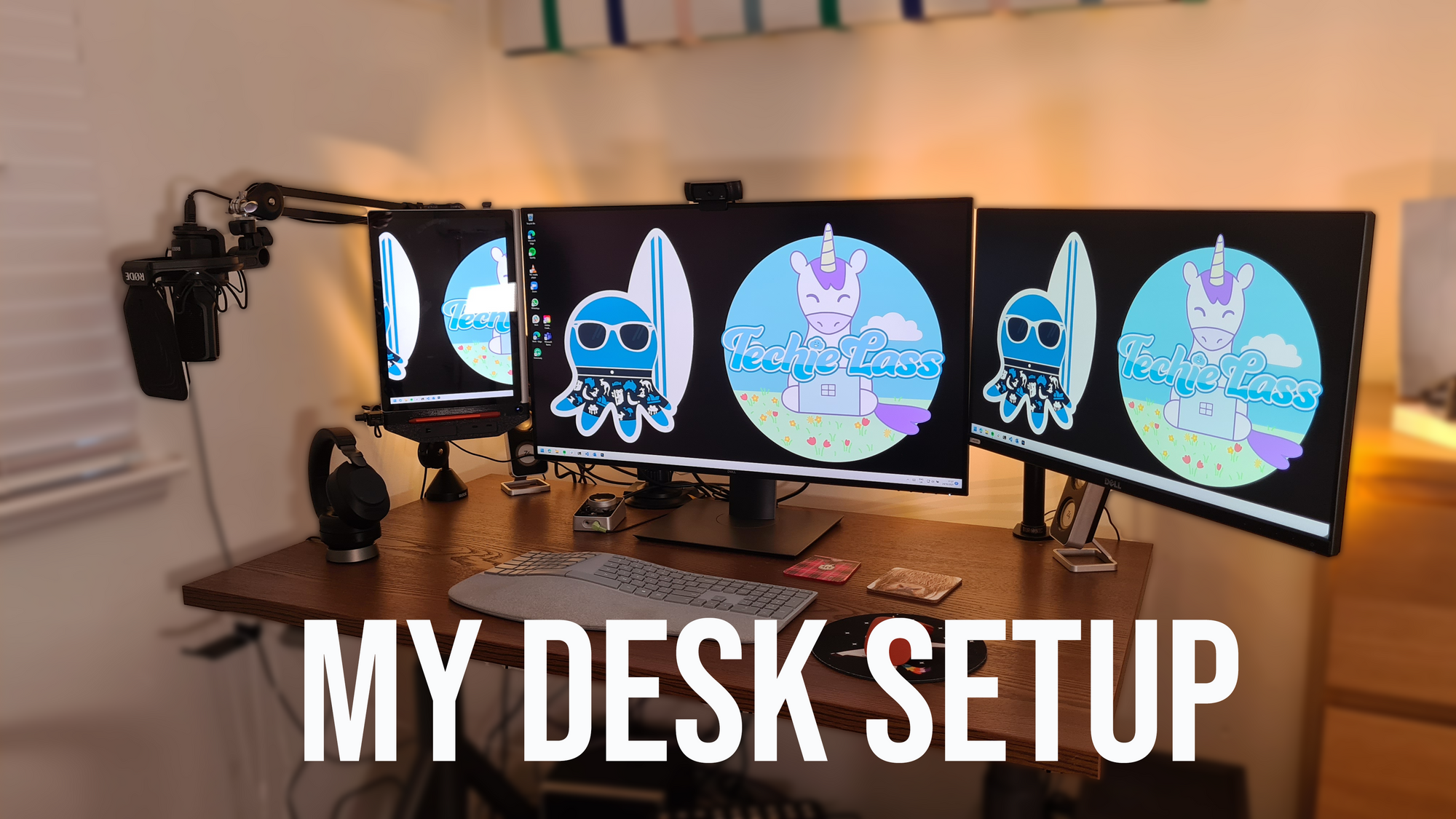 With my new job has come a different setup in my home office.  Some of my setup is self-funded and some of it was supplied by Octopus Deploy.  Let's walk through what I have on my desk. 😊
Laptop
The workhorse, that powers all my kit is a Surface Book 3 - 13.5"/ 512GB / Intel Core i7.  This is my work device and well, I love the Surface range and the Book is such a versatile device.
Monitors
My main monitor is a Dell U3219Q, which has been provided by Octopus Deploy.  It's an UltraSharp 32" 4k monitor.  It's an amazing monitor, although I have to say I'm not sure if I quite need the 32" size but maybe once I get used to it I'll find I couldn't go any smaller.
The last monitor that I have is Dell U2414H.  This is a slightly older monitor and some might say it's an odd choice but I love it for recording or sharing my screen.  Its max resolution is 1920x1080 which is perfect for recording demos or sharing your screen during demos.  So it's constantly ready for me for creating content.
Docking
My Surface and monitors are all connected through the Surface Dock 2, which has 4 x USB-C ports, 2 x USB-A ports, network port, and headphone port.  So this is one to watch as I had to buy new cables to connect my monitors. 😉
The exciting bit about my setup is how I have my Surface Book 3 and Surface Dock 2 mounted.  They are housed inside a Vertical Dock!
The vertical dock is such a great innovation that helps mount your Surface device to a monitor arm meaning it's off your desk and can be placed at a great ergonomic level to help your posture.  My vertical dock has a fan to help keep my Surface Book cool when I am putting it through its paces.  For more information about this check out my full review.  
Accessories
In terms of accessories, I'm using the Surface Ergonomic Keyboard. Surface Arc Mouse, Logitech C920 and Rode NT-USB Microphone.
Desk
My desk is the Ikea Idasen, which I really love. It can be moved up and down to allow me to adjust my seating or stand when I want to stretch my legs during the day.
Purchase my setup
If you'd like to buy any of the items I'm using you can head over to my Amazon Storefront. Where you'll find a list of the items.  If you purchase via this link it is an affiliate link, so I'll receive a small fee but it won't affect how much you pay for the item.
Future
The setup will change a little in the future.  As part of my role at Octopus Deploy I'll be presenting regular webinars and videos and talks etc, so I'll be looking to get additional lighting and an improved camera in line with other members of my team.  Do let me know if you have any questions or suggestions regarding my desk setup! 😊