Back in July 2018 I shared my home office setup, however it's changed quite a bit since then, so I thought a 2020 update would be appropriate.
My home office setup has taken me a few years to build up, I didn't just buy or get the kit that I used in one go. I'm not sure it's a complete setup, there are still some things that I'd love to add and do in the office but right now it suits the majority of my needs and I can do what I need to work wise.
Above is a picture of my setup now, so let's walk through it.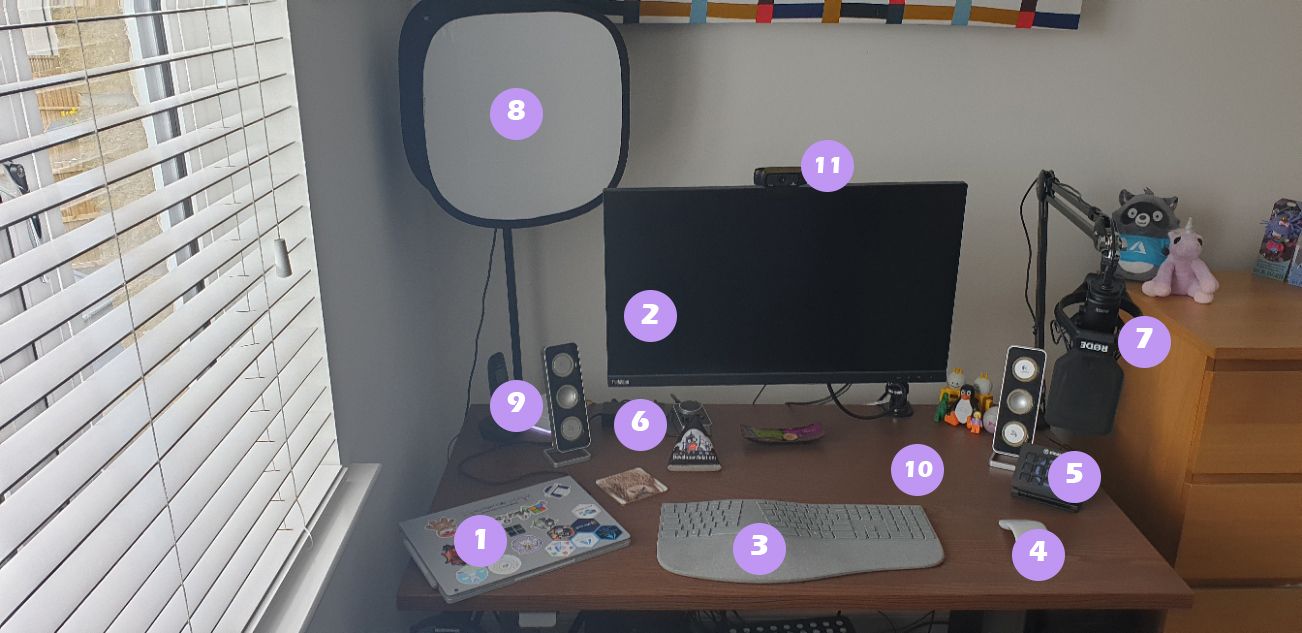 Also scattered around my desk are some office friends, I have Channel 9 buddies, a little Linux Penguin, a Unicorn my Mum got me, Bit (the Azure Advocate mascot) and some Watchover Voodoo dolls.