Getting Certified
Getting certified is a great way to test your knowledge and also verify it. In this blog post I share reasons why you should get certified.
If you are active on Twitter or LinkedIn you'll have seen a flurry of posts from people around the world posting that they have passed an exam/earned a new badge from Acclaim. And it's great to see, but if your not one of them and pondering why you should take an exam or what exam you should take keep reading!
Why You Should Get Certified
Over the last eight years of my career I've always been encouraged to get certified with my past employers and over those years I've sat 17 exams. It takes alot of energy and it's a never ending process but I enjoy seeing my hard work rewarded with the exam passes.
Getting certified is not just about the exam passes though, research* has shown that certified employees get greater recognition and that cloud certifications increase employability. It's also been shown that certified employees make an overall team more impactful.
So if you are thinking about getting certified and looking for a reason to invest your time and money into it, these are some of the reasons you should take the plunge:
To build or update your skills on a specific technology or solution
To distinguish yourself from other professionals
To improve your opportunities in your current role
To demonstrate your commitment to ongoing learning and validation
To improve your marketability/salary
I've recently updated my Azure skills by passing several of the new exams. Below is a guide to the new exams and the audience each is aimed at.
Microsoft Azure Certification 101
In 2018 Microsoft announced a change to their Certification Program with a view that the exams would be role based and more closely aligned with what people do day to day in the field. There are now five different certification paths you can take in relation to Azure, four of those paths are role based.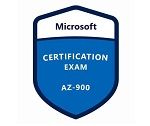 Azure Fundamentals
The Azure Fundamentals path has one exam within it, the AZ-900 exam. The exam covers a basic understanding of cloud concepts, core Azure services, security, privacy, compliance and trust, as well as Azure Pricing and support.
It is a great exam to start with if you are new to Azure and looking to demonstrate your newly learned skillset.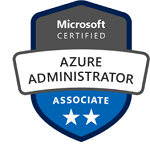 Azure Administrator Associate
The Azure Administrator Associate path comprises of two exams, AZ-100 and AZ-101. The exam is designed for those who manage cloud services that span storage, security, networking, and compute capabilities within the Microsoft Azure cloud.
This certification path replaces the older 70-533 exam. For those that have previously completed the 70-533 exam there is a transition exam, AZ-102, available to take in order to achieve the Azure Administrator Associate certification. This transition exam will be available until 30th June 2019.
Those that administer Azure on a day in day basis should attempt this certification path.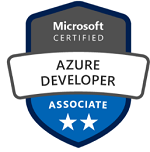 Azure Developer Associate
The Azure Developer Associate path comprises of just one exam, AZ-203. This exam is aimed at those that design, build, test, and maintain cloud solutions, such as applications and services. You only need to pass the one exam in order to receive this qualification.
This certification is for people are proficient in developing applications and services with the Azure tools and technologies. Ideally being skilled in at least one cloud supported programming language is needed to earn this qualification.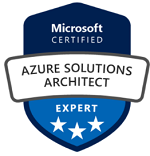 Azure Solutions Architect Expert
The Azure Solutions Architect Expert path comprises of two exams, AZ-300 and AZ-301. This exam looks to test your expertise in Compute, Network, Storage and Security with Azure.
This certification path replaces the older 70-535 exam. For those that have previously completed the 70-535 exam there is a transition exam, AZ-302, available to take in order to achieve the Azure Solutions Architect Expert certification. This transition exam will be available until 30th June 2019.
This certification path is for those that advise stakeholders and translate business requirements into secure, scalable and reliable solutions.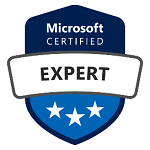 Azure DevOps Engineer Expert
To achieve the Azure DevOps Engineer Expert certification you must earn either the Azure Administrator Associate or Azure Developer Associate certification and pass the AZ-400 exam.
This is exam covers off the people, process, and technologies to continuously deliver valuable products and services that meet end user needs and business objectives.
Ideally this certification is aimed at those who are proficient with Agile practices and are familiar with both Azure administration and Azure development.
Overview
Whatever exam or certification path you are targeting this year my advice would be to go spend some time with the Azure Documentation, or deploying and using the services within Azure or utilise the Microsoft Learn material. Doing one or all three of these things will help you achieve your targets.
Go out there, Never Stop Learning and validate your skills!
2017 IDC-Microsoft, Cloud Skills and Organizational Influence: How Cloud Skills Are Accelerating the Careers of IT Professionals white paper
2017 Nigel Frank International Microsoft Technology for Business Salary Survey
2017 Microsoft Certified Professional Satisfaction Survey.