Free Screen Recording Software
Record your screen for demos or documentation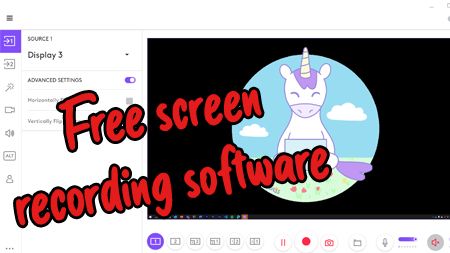 Recording your screen for documentation or demo purposes is something we've probably all had to do at some point, or wish we'd love to be able to do.
Many have turned to Camtasia for their screen recording software. The one draw back to Camtasia is the cost, it's prohibitive to a lot of people unfortunately despite it's great capabilities.
I talked my video creating and editing process in my Camtasia v Premiere Pro blog post. I talked about how I used Camtasia for the screen recording and then exported the recording into Adobe Premiere Pro. On that blog post someone commented that Logitech Capture was able to do screen recording.
Now Logitech Capture is a bit of software that I previously had installed to try and record videos via my Logitech camera but didn't really like it so hadn't fired it back up in a long time.
After the comment was posted, I opened the software back up again and low and behold, it does do screen recording!!
Logitech Capture is a free bit of software that can be installed on Windows 7 and above machines. It doesn't seem to have been updated since 2019 however, the functionality is there.
It can record video from your webcam, what is happening on one of your screens or what is happening within a specific window. It can record audio as well if you want it to do that also. It records the footage in MP4 format. You can record horizontal video or even vertical for mobile phones type optimised footage.
You also have the option of combining those sources at recording, so recording your screen with a window of your webcam (or another source) there already. So you wouldn't need to do editing afterwards to combine the two.
The thing I have found when recording footage on my video camera, the audio doesn't sync very good. There is a delay. Which isn't great or what you'd like. I haven't been able to figure out what the issue is, but it seems to be there when I record from my Logitech C920 on my Microsoft Surface Book 2.
However, screen recording is great. I mostly record what I am doing without any sound, I prefer to do that so I can do commentary separately that won't include mouse clicks and button clicks or use as a demo video during presentations etc.
This is a great bit of software that can be used in a variety of ways, but the ability to screen record without having to pay any money is a great feature! Be sure to have a look at it and download a copy.