Find Your Local Azure User Group
When I started the Glasgow Azure User Group back in 2017, I wasn't aware of a lot of Azure focussed user groups, I think there was one other user group in the UK. Over the last few years a good number of user groups have formed in the UK and further afield as well, which is great to see.
However, it can often be hard to find your local user group, or a user group in a area you might be visiting due to the sheer amount of information out there on Azure. So a while back I created a map people could search for a user group in local area. It was a labour of love as I had to update it manually myself.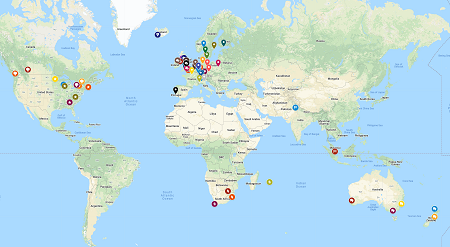 So I've taken the plunge and dabbled in a little Hugo, Azure Static Web Apps and GitHub and created a new site that hopefully everyone can enjoy, use and also CONTRIBUTE to as it is open source.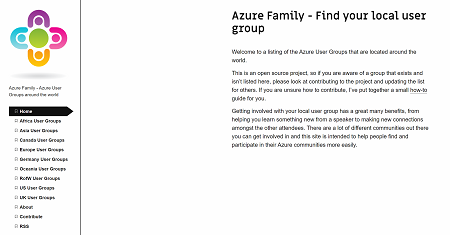 It's a work in progress and there are a few things I'd like to add to it in the future but hopefully we can work on it as a community.
Head on over to https://aka.ms/azurefamily to find a user group near you or contribute to the site. 😊