Event Roundup
I've been involved in an MVP Online Day event, a DigiGirlz event and spoke at the Glasgow Azure User Group recently.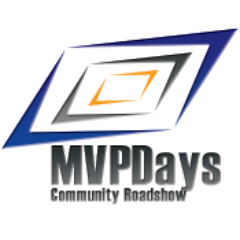 In December I received confirmation that my session submission to MVPDays Online had been excepted. So I duly recorded my session and send it across to the team to pull together for the actual event. Pre-recording a session was a new experience for me, to be honest it was actually quite hard to present without a live audience, either in person or listening in. It's a skill I need to practice and do more off. I'd like to get a better microphone setup to more presentations this way, so that's on the to do list.
The session that was accepted was entitled "Automate your patching", the recording of that session can be found on YouTube:
The session abstract is:
Over the years I've spent my share of nights watching servers install, apply and roll back patches. I'm a big advocate of automating that process as much as possible and making the management of it simple as well.
In this talk I will show you how you can reclaim your nights and weekends with Azure Update Management.
DigiGirlz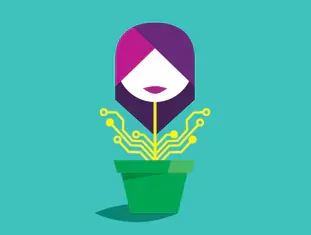 The DigiGirlz program is one that Microsoft have give girls an opportunity to learn about careers in technology, connect with Microsoft employees, and participate in hands-on computer and technology workshops. This week I had the pleasure of being a volunteer at an event held in our Edinburgh offices.
The event saw about 30 girls aged between 12-13 come onto campus. The event had a variety of activities through out the day but the main activity was a Micro:bit maker challenge. They task they has been set was to turn an everyday object into something that could be used to help someone with a disability.
Back in November last year I volunteered at a similar event down in our Reading offices. This time around I was helping out in a different capacity, this time I was one of the volunteers helping during the "speed dating section". Myself and colleagues sat in different rooms around the office and a group were brought into us. We introduced ourselves and explained a bit about our roles and careers and the girls asked some questions. It's the first time I've ever done anything like that and found it really interesting. It was hard to judge what the girls might be interested in hearing and when the girls ran out of questions it was a little awkward. But now that I've done something like that I will hopefully be much better prepared on how to interact with them in the future, if anyone has any tips or advice please let me know.
Glasgow Azure User Group

I've ran the Glasgow Azure User Group for nearly two years now but I've never presented at it before, and at our meetup on the 20th February I ticked that off the to-do list. Gregor Suttie (t|b) delivered a small presentation covering off the Azure Certification changes that have happened over the last few months.
Between Gregor and I we've sat all the exams and wanted to explain what the changes were and pass one some tips about them and how to approach them.
Hopefully it was a well received presentation and was of some use to the audience, I enjoyed presenting in front of the group. I might do it again at some point.
Round Up
It's been a busy couple of weeks and the next few weeks will be busy but I'm looking forward to it all.