Dicota Active Backpack Review
The choice available when buying a laptop bag is bewildering, but the Dicota Active stands out from the crowd. Both for its looks and ability to carry all your stuff safely.
Dicota are a company that were formed in 1992, they have their headquarters in Switzerland. They have established themselves as a customer focused company that has a passion for making quality notebook cases.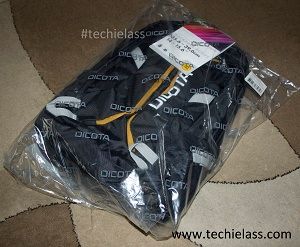 The Dicota Active is a premium laptop backpack with a sporty look.  It has an attractive look and quality feel about it.  It boasts several compartments, a main one at the back to help store your laptop, a second one that can help to organize your cables, accessories, etc and two smaller compartments at the front to store additional items.
I've been using the Dicota Active for the last week to carry around the kit that I need for my work.  I've quite comfortably been able to carry about my laptop, charging cables, mouse, mobile phone, pens, notepads, water bottles, wallet, and snacks without the bag becoming cumbersome, awkward or stretched.
Carrying the Active, even it's been full, is surprisingly comfortable thanks to the design of the shoulder straps and the ergonomic back cushioning.  There is also a useful handle at the top of the backpack. There is a sternum strap on this backpack but I've found that I haven't had to use it as the backpack fits comfortably without it. This meant there were hanging straps and clips that could get caught or trodden on.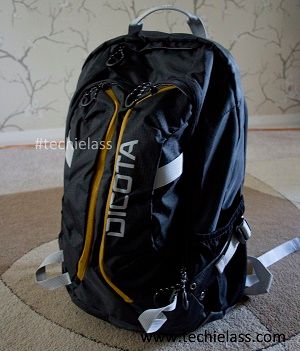 It doesn't look like the traditional backpack you see commuters using to carry their laptops around so that fact adds an extra level of security when commuting.  I was impressed by the quality and feel of the backpack, I've only used it for a short time but you can tell that it a quality product and with a lifetime warranty you are definitely making a safe investment.
One small detail that I really like about the bag is the zipper toggles, their design make it really easy to find the zip and open/close the pockets.  The laptop compartment also has an extra wee hook on it so that you can padlock that compartment should you feel the need.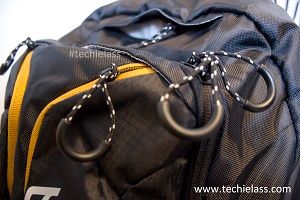 As a backpack to commute to and from work this bag definitely ticks all the boxes and has impressed me.  I'm not sure it could easily carry my work kit and an overnight set of clothes/toiletries etc unfortunately and doesn't boast being TSA compliant either.
The backpack does struggle to stand up on its own when empty or full but due to the design and layout of the pockets and compartments this is not an issue as everything is easily accessible.
The Active has a lot of pockets for keeping things organised, a lot of protection for your gadgets and is an attractive backpack.  It can be found for around £50 in the UK, making it great value.  I would definitely recommend.
The backpack can currently be found on sale at Amazon UK - DICOTA Active Laptop Backpack 14-15,6Zoll black / Magenta.