Day Two Cloud Podcast Appearance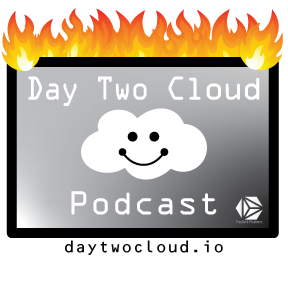 I had the pleasure of chatting with Ethan Banks and Ned Bellavance who are hosts on the podcast Day Two Cloud Podcast. The show has been running for quite a while and there is over 40 episodes to tune into.
In Episode 48 I make an appearance. 😀 I chat with the guys around migrating to the Cloud, how engineers who are used to working with on prem servers can make that transition to managing servers and infrastructure in the Cloud.
It was really good chatting to the guys about how you can minimize issues during your migration project, thinking about what you can move and what you can't move and how auditing your environment is a really key part of your migration project.
You can listen into the episode on Spotify, Apple Podcasts, Google Podcasts, or on the Day Two Cloud Podcast website.
If you have a podcast show, I'd love to be a guest, just reach out to me on Twitter and we can get it arranged. 😀