Cloud Solution Architect Podcast Interview
I've recently been lucky enough to be invited on several community podcasts.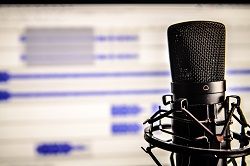 At the end of 2019 I received an email from Anand Kumar R asking if I'd be interested in taking part in an interview for a podcast series. Anand is a Cloud Solution Architect for Microsoft based out of New York. His blog is the Azure Monk site. He ventured into podcasting in June 2019 and has a number of episodes online.
Our interview/chat was episode 9 of his series, it is my first podcast interview as a Cloud Advocate!
During my chat with Anand, we spoke about my journey at Microsoft and transition into my new role. What projects I've worked on in the past, how leveraging your local community, user group can help further your career and how I keep myself up to date with the fast pacing IT world.
You can find the episode and others on Spotify, Apple Podcasts and Google Podcasts.
I am always looking for the chance to meet new people and talk about IT so if you have a podcast show and would like me to be a guest please let me know as I'd love to. You can reach out to me via Twitter @Techielass or you can fill in this form and I'll get back to you!