Over the years I have attended a lot of events, both paid and free community events.  And as I'm sure many of you are I've been organising the Glasgow Azure User Group events over the past 11 months, this blog post is just some of my thoughts on how you can #BeAGoodAttendee at these events.
If you've signed up (even for a free ticket) and can no longer attend, let the organiser know. It helps them to understand who to expect and what quantity of food/drink to order. Plus, if space is limited it allows others to attend.  Organisers, speakers and sponsors to in a lot of effort pulling together the events and sessions etc, respect that.
Support the event by helping to promote it. Community events don't always have the funds for paid advertising and often rely on tweets, retweets, word of mouth, emails, blog posts etc to get the word out about what they are doing.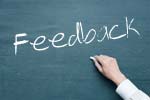 Provide feedback, organisers put on these events to help the community grow and learn. Take part in any feedback requests that are asked of you. Any positive or negative constructive feedback will be welcomed, and it will help shape future events.
Volunteer to speak. It can be a daunting prospect speaking in front of your peers, but it can be extremely rewarding. We all have something worth sharing.
Offer to help. Whether that be arriving 5 minutes early to set up projectors, chairs etc. Or staying 5 minutes at the end to help clear up rubbish etc. All help will be gratefully appreciated.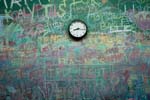 Be punctual. If you've been given a time to arrive, try to adhere to that. Sometimes circumstances can stop us from being on time which is fine. But arriving late can delay sessions starting or disrupt speakers during their sessions.
Every little helps in regards to community events, so anything you can do to help will be welcomed.  Reach out to me on Twitter @TechieLass if you have any more suggestions on how people can be good attendees, I'd love to hear from you!