Azure Unblogged - GitHub
Chatting to Martin Woodward about GitHub and how it integrates with Azure.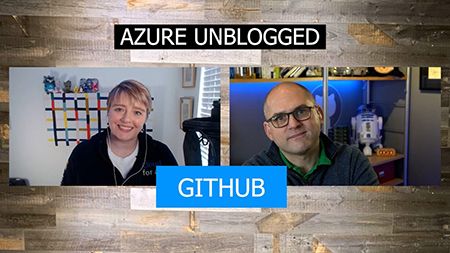 I had the chance to speak to Martin Woodward for this new episode of Azure Unblogged.
Martin Woodward, is Director of Developer Relations at GitHub. Martin and I discuss why GitHub is something that IT Pros and System Administrators should look at learning. We also discuss the new features GitHub Actions and GitHub Codespaces and how they integrate with Azure as well as the forthcoming GitHub Universe.
You can watch the full video here or on Microsoft Channel 9.
I hope you enjoyed the video if you have any questions feel free to leave a comment and if you want to check out some of the resources Martin mentioned please check out the links below:
If you'd like to see me interview anyone for an episode of Azure Unblogged please do let me know!