Azure Unblogged - Azure Policy
I had the opportunity to sit down and chat with Liz Kim from the Azure Policy team.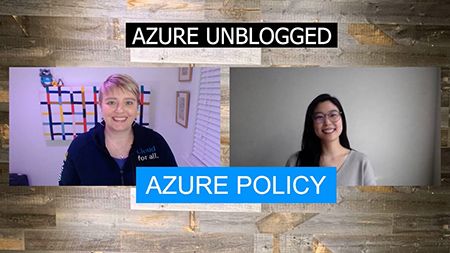 In this new episode of Azure Unblogged I had the pleasure of sitting down with Liz Kim to talk about Azure Policy.
In this episode Liz tells us the journey the product has been on since it was launched in 2017, where Azure Policy fits in in the Hybrid story and also shares some customer insights with us.
You can watch the full video here or on Microsoft Channel 9.
I hope you enjoyed the video if you have any questions feel free to leave a comment and if you want to check out some of the resources Liz mentioned please check out the links below:
If you'd like to see me interview anyone for an episode of Azure Unblogged please do let me know!